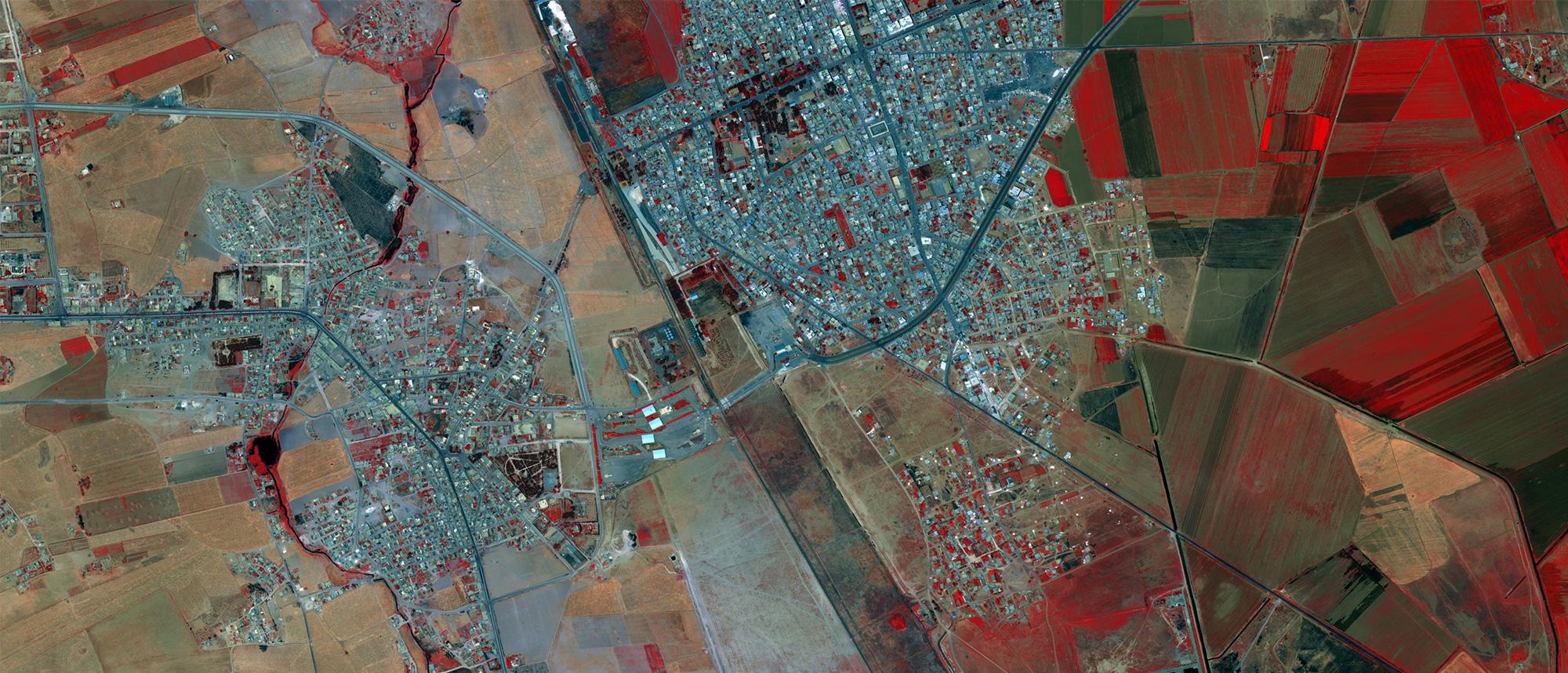 6 ways military and intelligence missions can use RemoteView™
Our RemoteView™ thick-client imagery exploitation product is purpose built to solve problems across multiple diverse verticals and provides an experience that is unmatched in the industry. The desktop platform includes tools for visualizing and interacting with geospatial imagery and video, and enables users to rapidly search, discover, exploit and analyze with a complex myriad of data.
With RemoteView, the opportunities to create robust products are endless. The platform offers several use cases for different industries, but today, our focus is on the military and intelligence mission:
RemoteView thick-client imagery exploitation product is…
An image-focused platform that enables analysts to perform their tasks quickly and intuitively
A data-agnostic platform that allows users to load any imagery, vector or video file to create a holistic view of their Area of Interest
A production-centric platform capable of outputting massive amounts of detailed reports within a short timeline
A cutting-edge platform that is constantly developing the latest technology to allow users to keep up with satellites as they come online
Analysis and Manipulation
Daily intuitive workflows to generate crucial reports
Open, view, zoom, rotate, roam and pan imagery with an amazing level of ease
Alter an image's brightness, contrast, haze, sharpness and dynamic range to maximize what can be seen
Use a raw image's inherent camera data to determine length, bearing, perimeter, area and height
Calibrate images to make them more accurate and/or more aligned with other images
Multi-Image Analysis
Combine 2 or more images to develop insights into changes over time
Combine images together to view side-by-side, blended or red/blue colorized change detection
Combine several images that overlap a given area to generate a larger image in the form of a mosaic
View several images of the same area side-by-side, or presented as a slide show to show gradual changes
Derive products that take advantage of the above functions
Multispectral/Hyperspectral Analysis
See what cannot be seen by the human eye
Manipulate band information and order with multi/hyperspectral imagery to make specific features stand out
Perform algorithms on the various bands with the Image Calculator or the Multiband Analysis Display (MAD) function
Combine highly-detailed panchromatic imagery with data-rich multi/hyperspectral imagery to create a pansharpened image
Classify imagery to determine land mass associated with specific spectral properties
Synthetic Aperture Radar (SAR) Analysis
Determine activity through cloud coverage and foliage
Automatically orient SAR imagery to the correct angle and have constant awareness of both North and the sensor
Apply speckle suppression filters to make the data more understandable
Convert the imagery to square pixels, allowing it to more closely match Electrical-Optical (EO) imagery
Perform complex change detection algorithms to include red/blue change detection, amplitude, and coherence
Elevation and 3D-focused Analysis
Understand terrain, its implications, and project it into 3D space
Analyze terrain to determine line of sight from one point to another, or to an entire area
Establish knowledge of terrain through flood plain analysis, contour line annotation and Helicopter Landing Zone (HLZ) analysis
Generate 3D scenes to establish mission planning and complex scenarios
Load and display LiDAR imagery to create complex and intuitive 3D environments
Motion Imagery Analysis
View and report on activities as they happen
Load the latest MIE4NITF imagery to display video through an imagery format
Establish geographic and look-angle locks to firmly establish the best angle for WAMI and/or moving focal points
Annotate not only geographic areas, but also time-based elements
Load STANAG 4676 data and intuitively display it correctly within time and space
If you'd like to learn more about how our RemoteView thick-client imagery exploitation product and other geospatial analysis offerings can enable you to continue Pushing Past Possible, click here.