Benefits for every stage of life
Total Rewards
A Career with Benefits
At Textron Systems, our goal is to ensure our employees have access to the best possible benefits package for their stage of life. We understand that every individual's needs are different and believe that our benefits package should reflect this.
Caring For You At Every Stage
Our benefits are highly competitive and allow us to incentivize the best talent to join and build a career with our team. Take a look at what our Total Rewards include – you may be surprised by what else is offered to you!
Enjoy more than six weeks of total paid time off, consisting of a minimum of 120 vacation hours, 56 hours of Illness/Personal Time and 80 holiday hours.
Comprehensive Benefits Package
Choose a plan that fits your lifestyle. We offer multiple medical plans, prescription drug coverage, dental, vision and additional life insurance coverage.
Company-paid benefits include basic life insurance, short and long-term disability and Employee Assistance Program. At Textron Systems, we value the well-being of our employees, so we offer the following range of insurance benefits and more, at no cost to you:
Basic Life Insurance - Receive coverage equivalent of 2X your annual base salary.
Basic Accidental Death & Dismemberment Insurance (AD&D) - Receive a coverage equivalent to 50-100% of your Basic Life Insurance benefit, depending on the type of loss incurred.
Short-Term Disability – Unable to work due to a medical reason? Employees can receive coverage for absences of more than seven consecutive calendar days and up to 180 days due to a certified medical reason. Our Short-Term Disability benefit provides 100% of your regular base salary for the first 13 weeks of absence and 60% of regular base salary for the next 13 weeks.
Long-Term Disability Plan - This plan pays 60% of your pre-disability monthly base salary when you have been absent from work for six months due to total disability.
Growing your family? We offer new parents* the ability to take up to six weeks of Paid Parental Leave within 12 months of the qualifying event.
Employees enrolled in a Textron medical plan will have access to fertility solutions and adoption and surrogate assistance, administered through Progyny.
We encourage our employees to maintain and improve their overall health by providing eligible employees with a reimbursement for gym memberships (including initiation fees), home fitness equipment and fitness classes.
Alternative Work Schedule
Enjoy a compressed work week schedule, such as 9/80, 4/10 or 4/9/4, that allows for additional days off throughout the year.
Textron is committed to responsible corporate citizenship and helping improve the quality of life in communities where our employees live and work. We view our public responsibility as an integral part of our business and actively seek out partnerships with agencies that develop and implement innovative solutions to community needs. The Textron Matching Gift Program provides an opportunity to join with employees in supporting this commitment.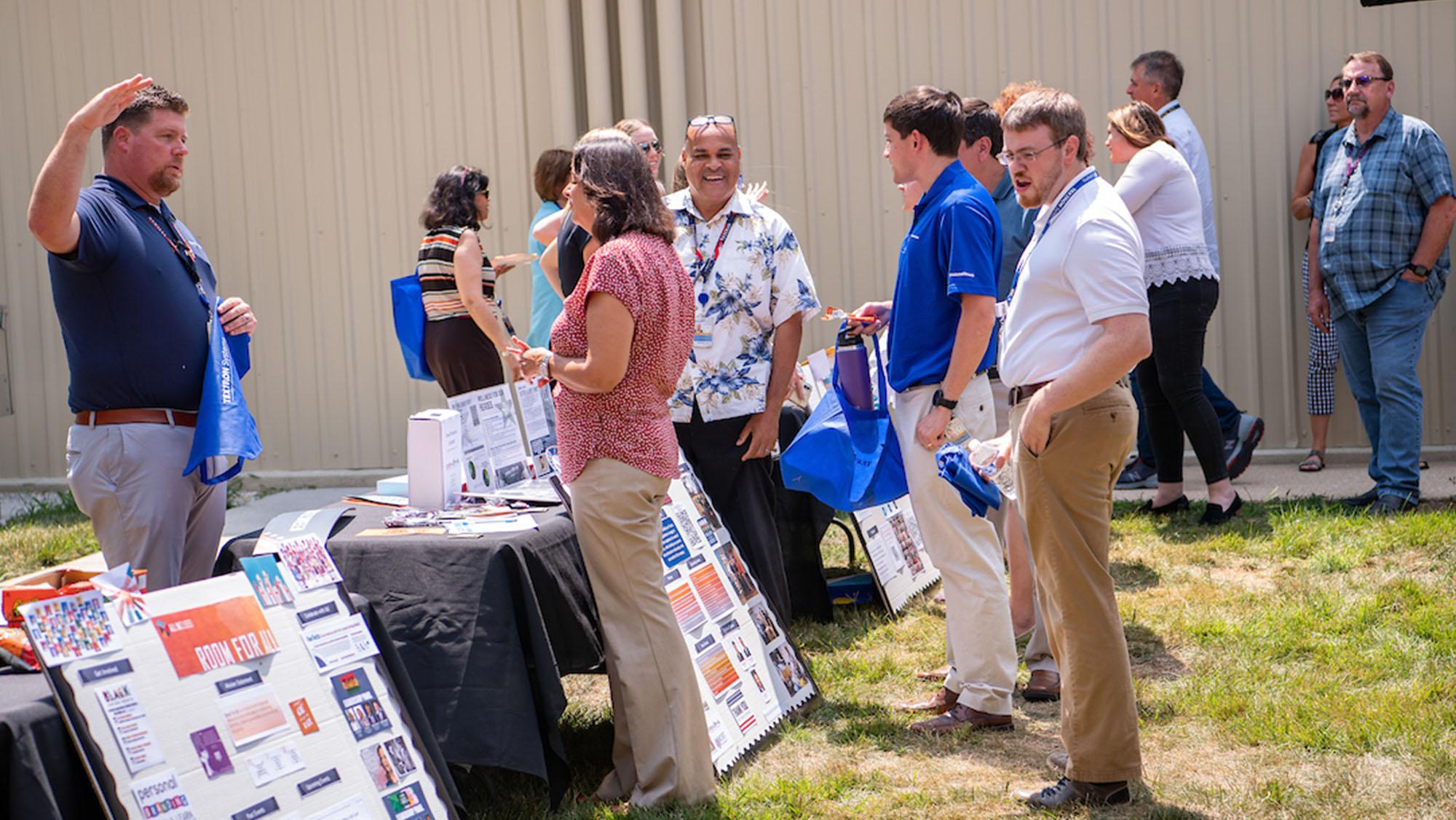 Perks At Work
Perks at Work provides our employees with a one-stop-shop for access to exclusive offers and deep discounts from over 30,000 merchants and millions of products and brands, travel discounts and more. Employees can also invite up to five family members and friends to join the program.
The information found on this website is provided for informational purposes only. Access to this website and any information found on this website should not be construed as an offer of employment by Textron Systems Corporation or its corporate affiliates. In addition, nothing on this website should be construed as a guarantee of the employee benefits that are available to employees of Textron Systems or its corporate affiliates. Depending on whether an employee is full-time, part-time and/or a member of a bargaining unit (union), different or no employee benefits may be offered. You should not rely on the information found on this website when making a decision regarding your current or future employment. Each employee benefit plan is subject to change, including termination of the plan, at any time. Employee benefits are governed by the terms of the official employee benefit plan documents. Any conflict between the information found on this website and information contained in the official employee benefit plan documents will be resolved and governed by the official employee benefit plan documents.