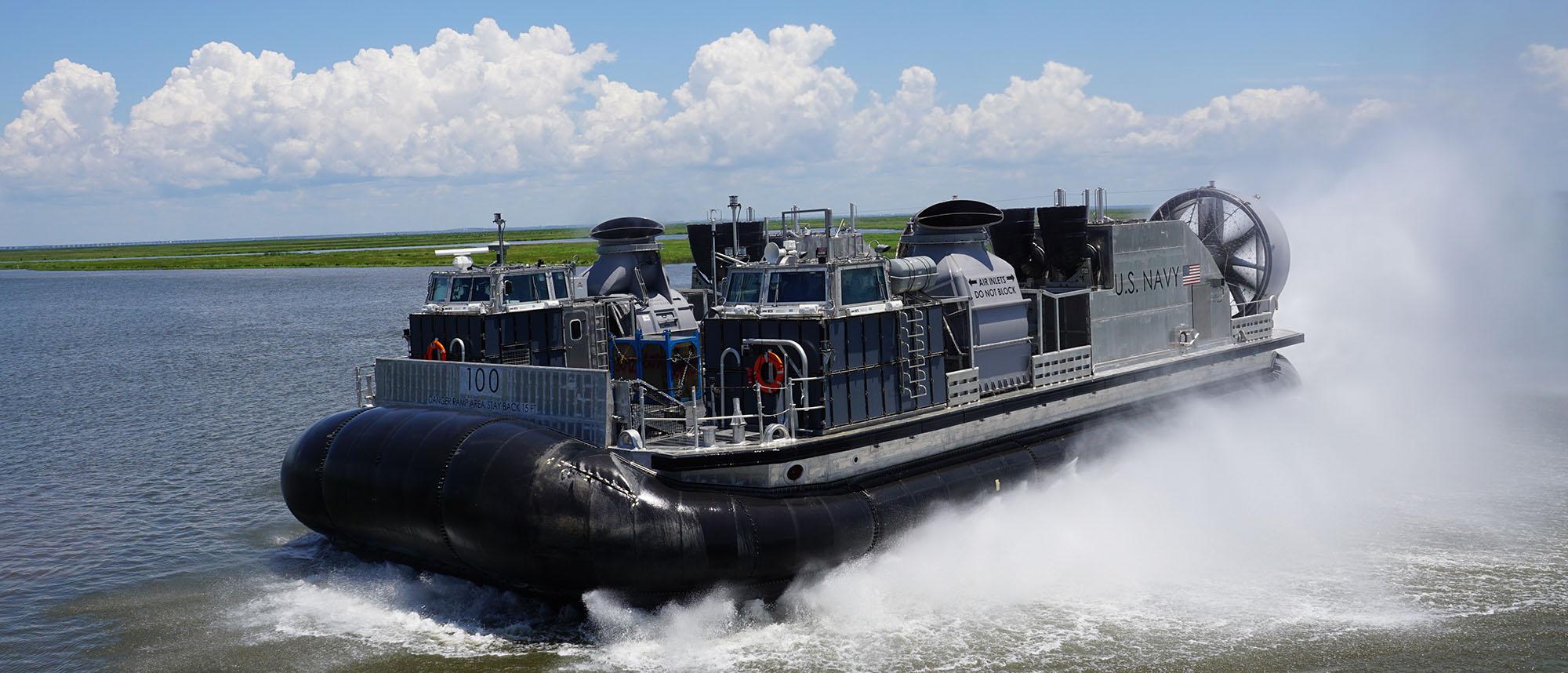 Textron Systems Proudly Continues U.S. Navy Support with Ship to Shore Connector Follow-On Award
Over the past thirty years, Textron Systems has proudly served the U.S. Navy with the Landing Craft, Air Cushion (LCAC). Today, we are proud to continue our support with the Ship to Shore Connector (SSC), a craft that provides extensive new capabilities as the replacement for the existing fleet.
Textron Systems was recently awarded the follow-on contract by the Navy to build 15 additional SSCs and continue as the program's sole source production partner. This contract brings the current total number of SSCs to be produced at Textron Systems' New Orleans facility to 24.
The SSC will primarily transport weapon systems, equipment, cargo, and personnel through tough environmental conditions to the beach. With the ability to travel at a sustained 35 knots and less than one percent of legacy LCAC original parts, SSC provides powerful new capabilities.   
With this announcement, Textron Systems is honored to continue its support of the Navy as it protects our freedom worldwide.