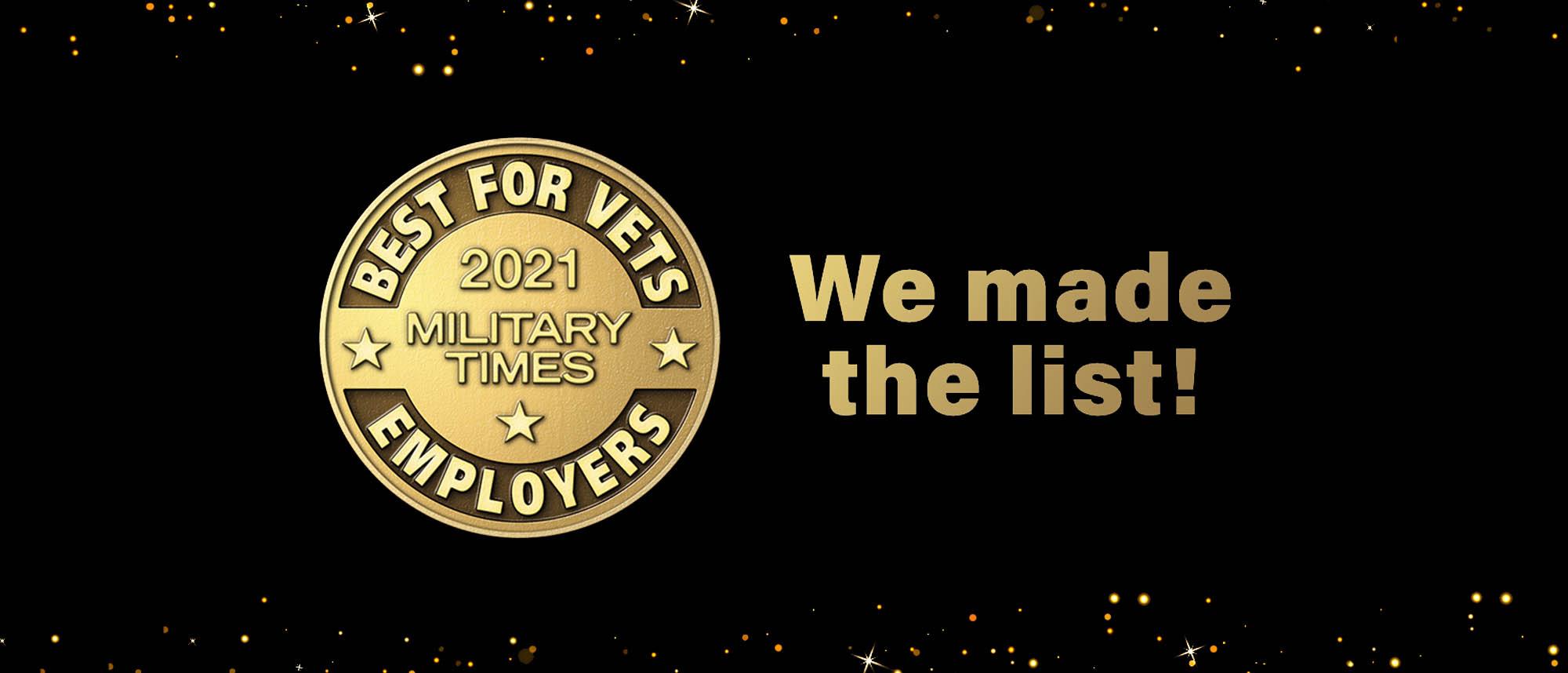 TEXTRON SYSTEMS NAMED TO MILITARY TIMES' BEST FOR VETS: EMPLOYERS LIST
Hunt Valley, Md.
November 11, 2021
Textron Systems recently ranked #129 on the Military Times Best for Vets: Employers List. As a company that works closely with current and former service members, we understand the importance of continued service to our country. We're proud that one in four Textron Systems employees are U.S. veterans or currently serving.
The rankings spotlight the U.S. companies and government agencies that are doing the most to support veterans in recruitment, employment practices, and retention and support programs.
Curtis, Senior Recruiter focusing on military hiring, shares why recruiting veterans supports our mission. "Veterans bring a background to our products and the mission that is unparalleled. Textron Systems allows veterans to continue serving by supporting and informing the latest advancements of our products and services. This award solidifies those efforts and lays the groundwork for the next generation of veterans that will choose Textron Systems."
Textron Systems provides several resources to support our former service members, including an Employee Resource Group (ERG) called Veterans Network (VETNET). Erik, Test Engineer, veteran, and leader of our VETNET ERG, shares why having a veteran community is important in an organization. "VETNET gives employees (veterans and non-veterans alike) a meaningful way to connect and participate in causes so many can relate to. This program helps people serve those who serve others and offers a sense of pride and belonging to something bigger than any one individual."
The Military Times digital platforms and newsweeklies are the trusted source for independent news and information for service members and their families.