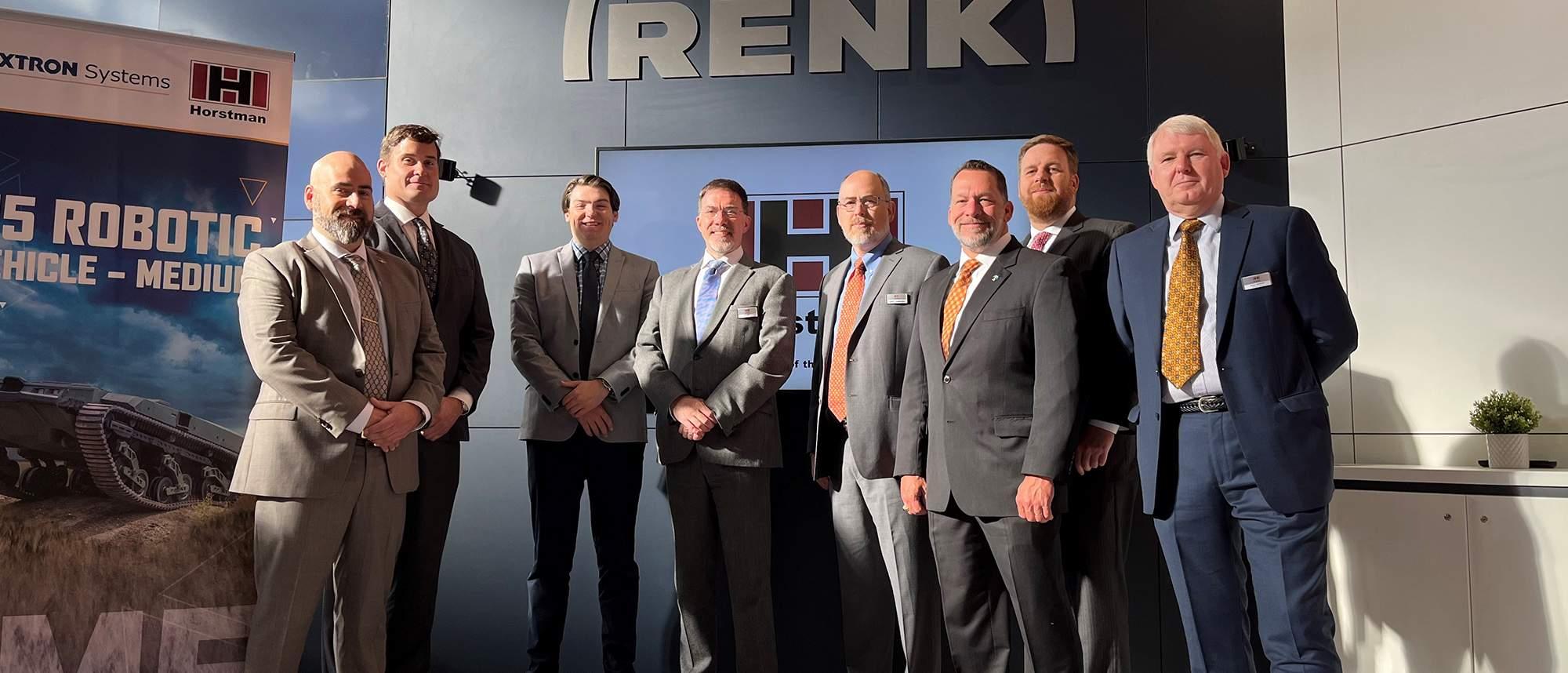 TEXTRON SYSTEMS AND HORSTMAN TO COLLABORATE ON THE M5 RV-M
In a commitment to advancing products to keep pace with current and future threats, Textron Systems is collaborating with the Horstman Group to enhance the M5 Robotic Vehicle – Medium (RV-M) – with the HydroCore® suspension product.
Representing the future of forward deployed operations and battlefield support activities, Textron Systems' M5 RV-M is at the forefront of innovation. It is in that spirit of innovation that the company has integrated the Horstman Group's HydroCore, the first integrated hydropneumatic spring and damper product developed under the Horstman Scalable Mobility architecture. The HydroCore strut provides improved levels of stability, ride quality and speed-over-terrain performance.
Textron Systems' M5 RV-M is an unmanned variant of the company's original RIPSAW® manned vehicle. The M5 RV-M flat deck design supports a diverse set of payloads for various missions that remove the soldier from the riskiest places on the battlefield. As a hybrid-electric robotic unmanned ground vehicle, the M5 RV-M is designed to support near silent maneuvers, without compromising power or mobility.
Speaking about the benefits of the addition of the HydroCore to the M5 RV-M, David Phillips, senior vice president for Land and Sea Systems at Textron Systems, said, "The vehicle dynamics, efficiency and maintenance benefits we expect from HydroCore will help make the M5 RV-M the most capable, high-performance unmanned ground vehicle in its class available for the warfighter."
Representatives from Textron Systems and Horstman gathered at the Eurosatory conference in Paris, France, on June 14, 2022, to mark their new collaboration. "Launching the HydroCore at this event is the culmination of over two years of internal research and development. With this product we have developed a solution that takes the best attributes and lessons learned from 15 years of Hydrostrut®, semi-active, fully active, Ride Height Control System (RHCS™) and track tensioner experience to create a product that offers true flexibility and affordable upgrades to our customers," said Ian Pain, chief executive officer for the Horstman Group.
Over the next two years, the Horstman Scalable Mobility architecture and HydroCore upgrade kits will be fully field tested. The Horstman Scalable Mobility architecture means that when the M5 RV-M has the HydroCore strut installed at the time of vehicle manufacture, a new functionality can be added to the strut at a later date through the application of one or more upgrade kits – all without modification of the HydroCore strut. The HydroCore strut is available in either a passive damping kit, semi-active damping kit or fully active kit configuration.
With added stability in the most diverse of terrains from Horstman's HydroCore strut, Textron Systems' M5 RV-M is your mission-ready wingman, readily available to support ever-changing requirements.