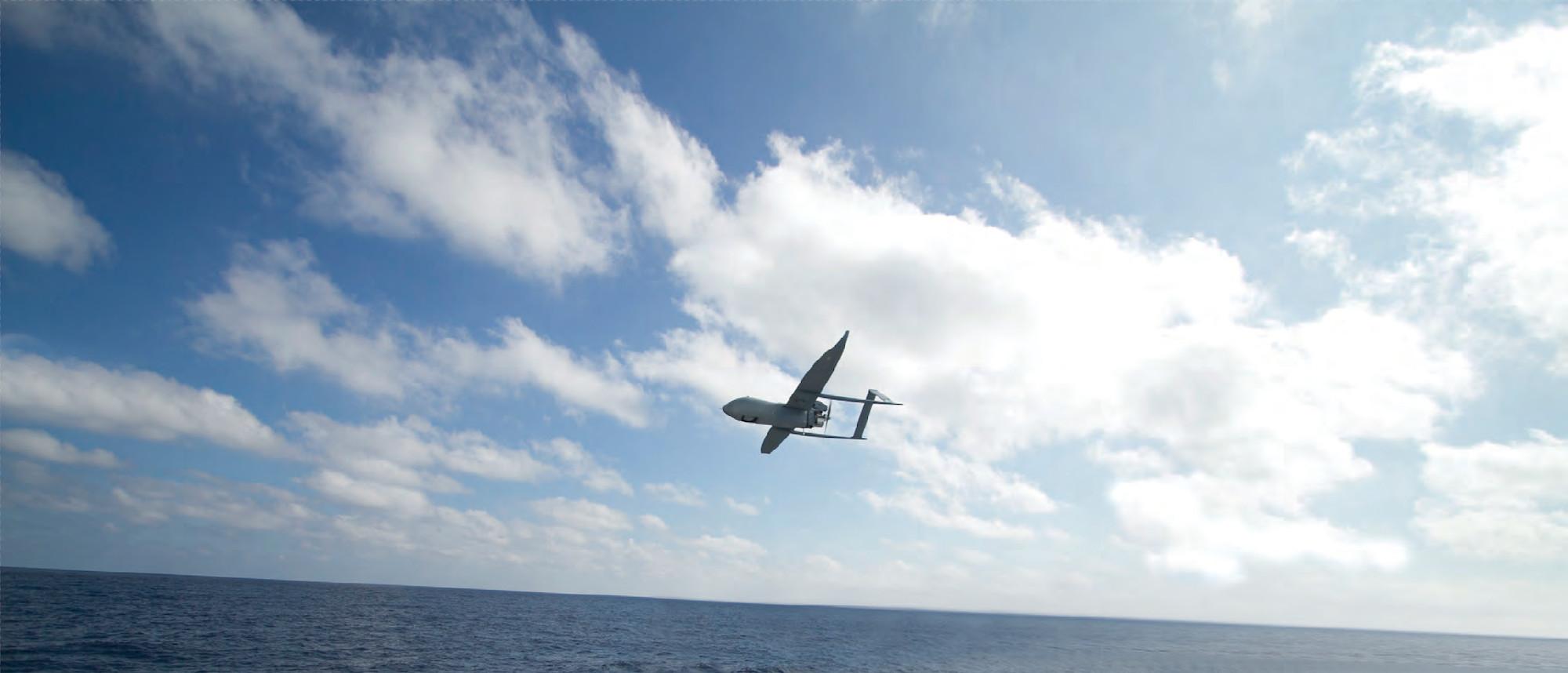 Textron Systems' Aerosonde® UAS changes the future of maritime missions
Over the course of the past four years, our Aerosonde® UAS has expanded the realm of the possible for maritime mission support, providing the U.S. Navy and our allies with premier technologies and capability sets.
Designed for expeditionary land- and sea-based operations in harsh environments and equipped for multiple payload configurations, the Aerosonde UAS provides our customers with the capabilities needed to successfully meet their current and future missions. Some of these capabilities include:
Day/night full-motion video
Wide area surveillance
Synthetic Aperture Radar (SAR)
Automatic Identification System (AIS) interrogation
Communications relay
Signals intelligence
Textron Systems was awarded four contracts with the U.S. Navy — three of which were awarded in 2022 — to provide ship-based UAS Intelligence, Surveillance and Reconnaissance (ISR) services in support of active U.S. Navy missions, 24/7 across multiple Combatant Commands.
Of the four ships, two are U.S. Navy Guided Missile Destroyers (DDG) and two are designated U.S. Navy Expeditionary Sea Base (ESB) shipboards.
Our continued operations demonstrate the benefits of integrating the Aerosonde UAS onto a Navy shipboard, while building trust and proving the reliability of the system in a maritime environment. We look forward to expanding our maritime efforts, not only domestically, but internationally as well.
We are Pushing Past Possible to provide the U.S. Navy and allied nations with advanced technology that can change their approach to future maritime missions.