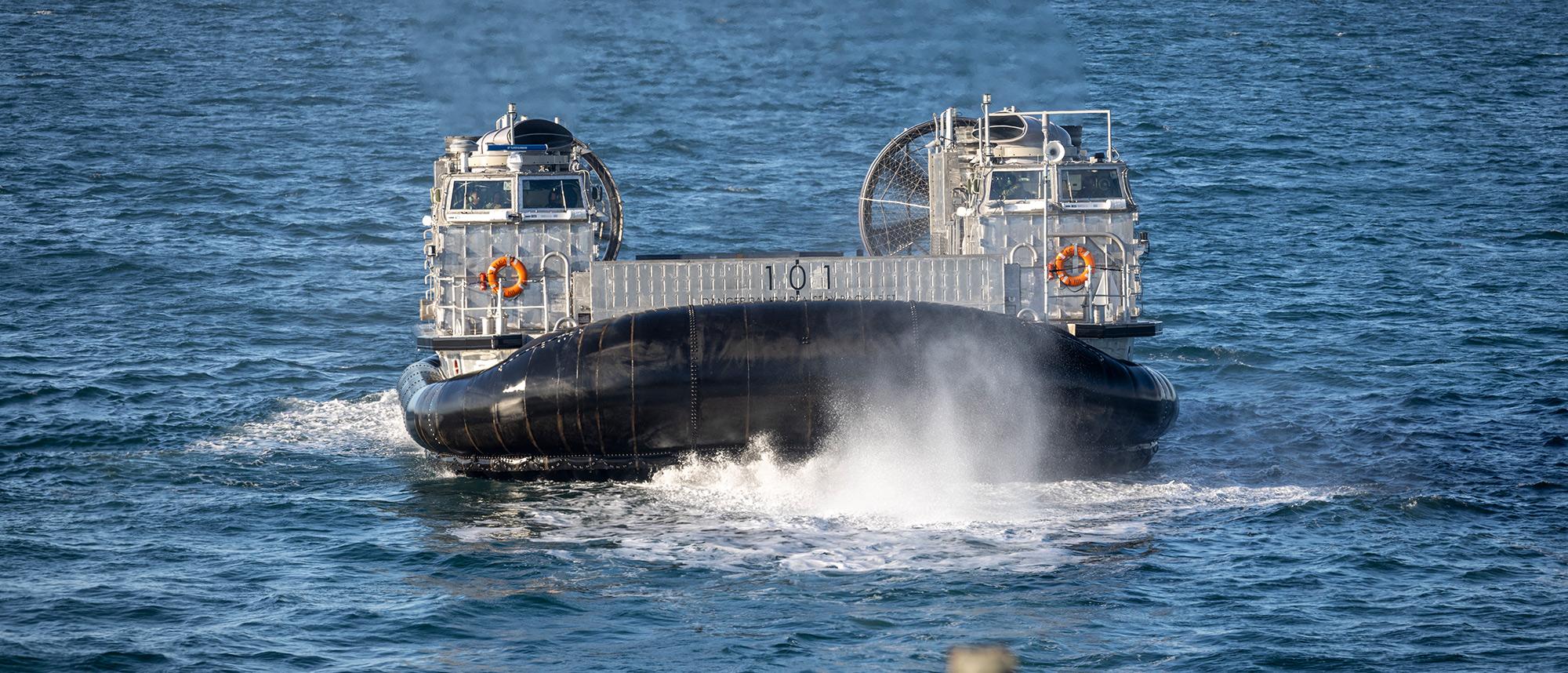 Deep Dive: Ship-to-Shore Connector Mission Set and Capabilities
With an increased need to access the world's shorelines, the Textron Systems' Ship-to-Shore Connector (SSC) fills this capability requirement by providing a way to project and sustain operations from the sea and ashore, even in extreme environments. The SSC is the next generation of the Landing Craft, Air Cushion (LCAC), providing a modernized means to reach and move personnel and materials across dispersed areas. This craft offers increased performance, reliability and maintainability. Our SSC can perform a variety of missions, is deployable from a variety of USN platforms, and provides Fleet and Marine commanders operational flexibility that reduces overall mission risk. By design, the SSC is a very capable and versatile craft - able to deliver bulk cargo and 130 personnel from distant USN well-deck assault ships to challenging shorelines saving time and reducing the number of trips required to complete the mission. The SSC's speed, range, cargo capability, "drive through" ramp design and true amphibious capability to offload and retrieve payloads from 70% of the world's coastlines, puts it in a class unmatched by any other water or airborne logistics craft.
The SSC's air cushion technology, in tandem with its high speed, reduces vulnerability to weapon threats and offers greater protection against mines. The SSC is built specifically to interface with well-deck ships and, with an open overhead cargo deck, can accept crane loads from large cargo vessels. In addition to moving cargo and personnel, these craft have proven to be useful for evacuation support and humanitarian operations. With its agile movement across surfaces, this craft can reach contested or dangerous shores giving our customers the access they need to successfully conduct a variety of operational missions.
With over forty years of air cushion craft experience, Textron Systems is the Industry Leader in the design and production of marine specialty craft. Our team is constantly working to provide our customers with the cutting-edge, next-generation technology needed to be successful for decades to come.
Photo by U.S. Navy