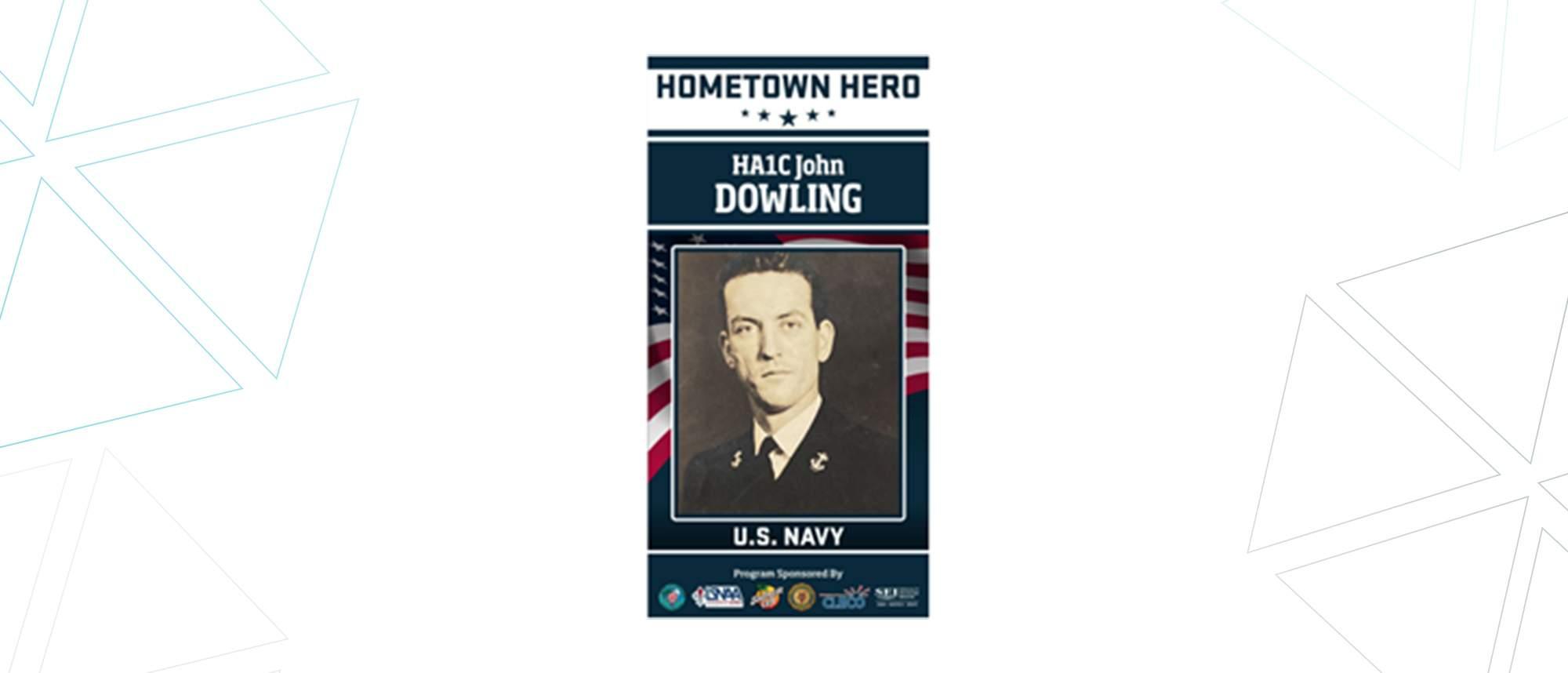 TEXTRON SYSTEMS EMPLOYEES HONOR HOMETOWN HEROES: TREVOR ROUSSEL
Earlier this year, Textron Systems' Veterans Network Employee Resource Group hosted a raffle at our facilities in Slidell, Louisiana. By purchasing a ticket, employees could enter for a chance to be randomly selected to highlight a military hero through the local Hometown Heroes Banner Program. Five heroes were selected.
On Memorial Day, the banners were placed along Front Street in Slidell and will be on display through Veterans Day.
Each month until Veterans Day, we'll share the stories of our Hometown Heroes and why our colleagues chose to honor them.
This month, we'll start with our colleague Trevor.
"I was shocked to have won the raffle," Trevor said.
When his name was drawn, Trevor had a huge smile on his face, knowing exactly who he would honor.
Trevor chose to honor his grandfather, John Dowling, and dedicate a banner to him and the sacrifices he made for our nation.
"I chose to highlight my grandfather as the Hometown Hero, because he was very special to my mother," Trevor said. "Although I never knew him, I knew that my mother and my aunt would love to see him honored on a banner along Front Street. Any time my mom speaks about my grandfather, she only has good things to say."
John was a Hospital Apprentice First Class and served in the Navy during World War II. In addition to serving in the Navy, he attended Tulane Law School in New Orleans, where he graduated and practiced law in Louisiana for several years.
Please continue to honor veterans and keep their stories alive to share with others. The courage and sacrifices of these brave men and women will not be forgotten.