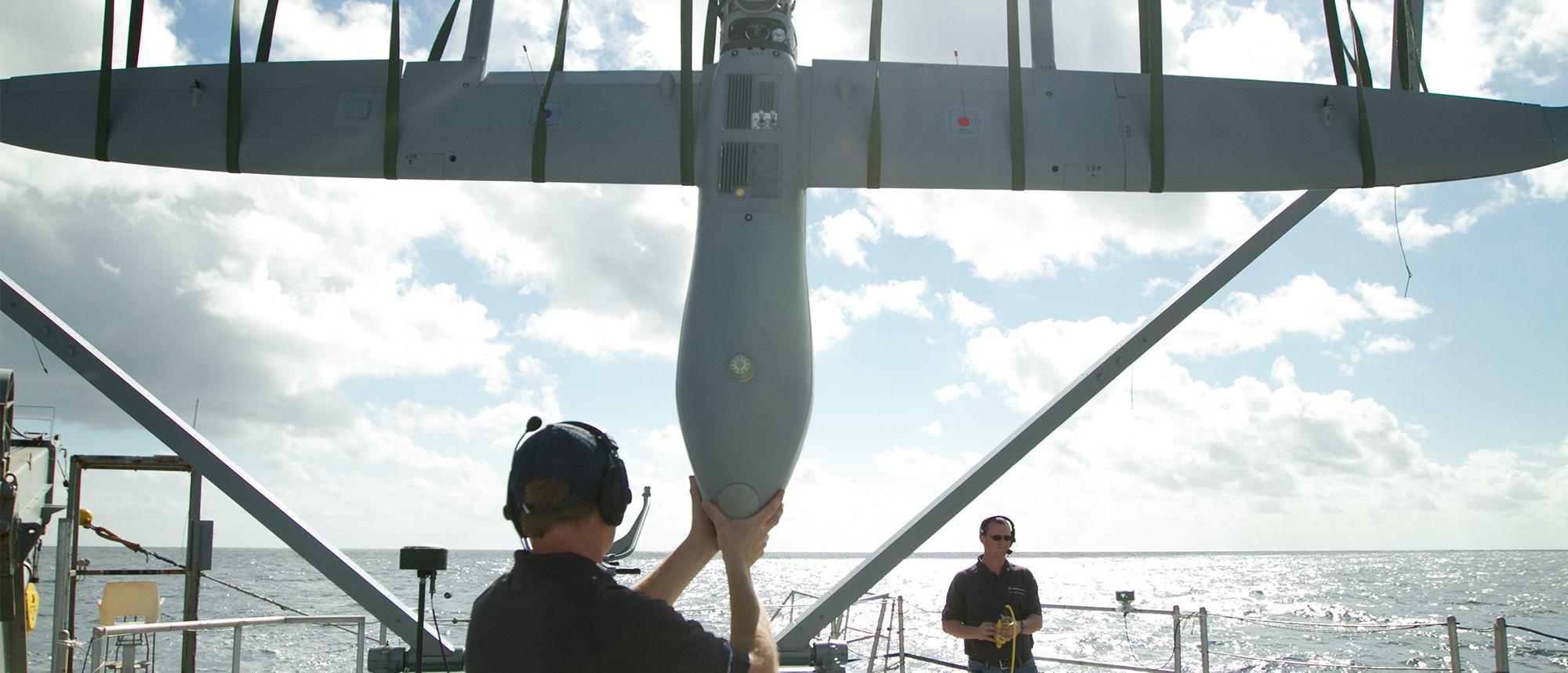 Behind the Mission: Engineers of Aerosonde®
Our Aerosonde® UAS has a long-standing history of supporting our warfighters and their land-based operations, and more recently, supporting their maritime, ship-based operations. Behind our well-established history is a group of engineers who, throughout the years, have worked hand-in-hand with our team and our customers, pushing past possible to provide them with incredible technologies to ensure mission success.
"We have some amazingly bright people here that can do anything," said Jamie Ruthven, Manager Test Engineering. "What's in the realm of possibility? Literally anything. You just feed them an idea and they'll make it happen. There are a lot of real can-do people that love to crush hard problems."
Our team made an idea happen, most recently, when it came to getting Aerosonde UAS onto U.S. Navy ships, which was no easy feat. The testing process, alone, took a large amount of time and effort, as there's a whole life cycle to ensure we're providing our customers with the best products.
The most significant challenge to ship-board UAS operations is consistently landing the aircraft on a moving ship in less than ideal environmental conditions. Through diligent and rigorous testing, our team ensures the Aerosonde UAS system can meet operational requirements for reliable launch and recovery from day one.
With product ideation, creation and testing, comes intense timelines and many complexities.
"I really enjoy the challenge and getting useful technologies out to people who actually use them," said Tyler Gilman, Mechanical Engineer. "The challenging product line is great but being able to work with the people that are also willing to take on those challenges is something I truly enjoy."
Whether they're in the lab or in the field, the engineers of Aerosonde UAS are consistently working on new technologies and enhancements to benefit our current and potential customers. There seems to be no project they can't take on.
"No matter what needs to be done, we have somebody on our team that can do something amazing," Jamie said. "I'm just there to enable them."