Textron Systems Announces New Web-based Geospatial Image Exploitation Capability
STERLING, VA – FEBRUARY 16, 2015 – Textron Systems Geospatial Solutions, a Textron Inc. (NYSE: TXT) business, announced today the beta release of its newest product, the RVcloud™ web-based Electronic Light Table (ELT), offering many of the image exploitation capabilities of its popular RemoteView™ geospatial intelligence (GEOINT) software.
The release of RVcloud enables organizations to transform the way in which they deliver geospatial analysis capabilities to their users. Its web technology reduces customer costs, allows organizations to avoid the overhead required to deploy and update desktop products, and accelerates integration of new features and custom modules. Ease of use and simplified deployment of the RVcloud application broadens access to GEOINT for new, non-traditional users while meeting existing analyst needs.
Developed with the latest HTML5 technologies, RVcloud runs in modern browsers and is designed for both desktop and mobile platforms. Its streaming display presents a high-fidelity view of source data and enables users to instantly access all standard GEOINT image formats without first downloading the full image. Imagery is optimally corrected for viewing while all standard image processing adjustments, such as sharpening and dynamic range adjustment, are accessible in real time. Standard navigation techniques, including smooth and continuous roam, are supplemented by a navigation history and geo-coded search plug-in. Precision georeferencing and canonical mensuration services afford users confidence in their analysis. The ability to collaborate and extract imagery for finished product creation empowers analysts to deliver timely assessments for mission planning, actionable intelligence, and rapid decision-making.
The RVcloud deployment model also results in multiple operational benefits, among them:
Application support effort is reduced due to centralized administration; new users can be up and running within minutes without the need to install any software
Consolidated computing resources are cost-effective and highly scalable
Users in both austere, field-deployed environments and office spaces will benefit from its fast response time and low bandwidth requirements.
A stand-alone application, RVcloud is designed to integrate with enterprise services and to readily interoperate with other software systems. Its standard web application program interface (API) enables integration with data management and workflow systems. Architectures requiring imaging or geospatial technologies can benefit from RVcloud client and service components.
RVcloud is the next generation in Geospatial Solutions' trusted line of geospatial analytical suites, offering customers the flexibility and freedom of choice to use the deployment methodology most appropriate for their environment. Used by more than 25,000 analysts in 26 countries, these products are employed across a broad spectrum of organizations and industries including: military and defense intelligence; border security; disaster relief; natural resource management; ecosystem monitoring; environmental engineering; city planning; insurance; real estate; oil and gas exploration; and utilities.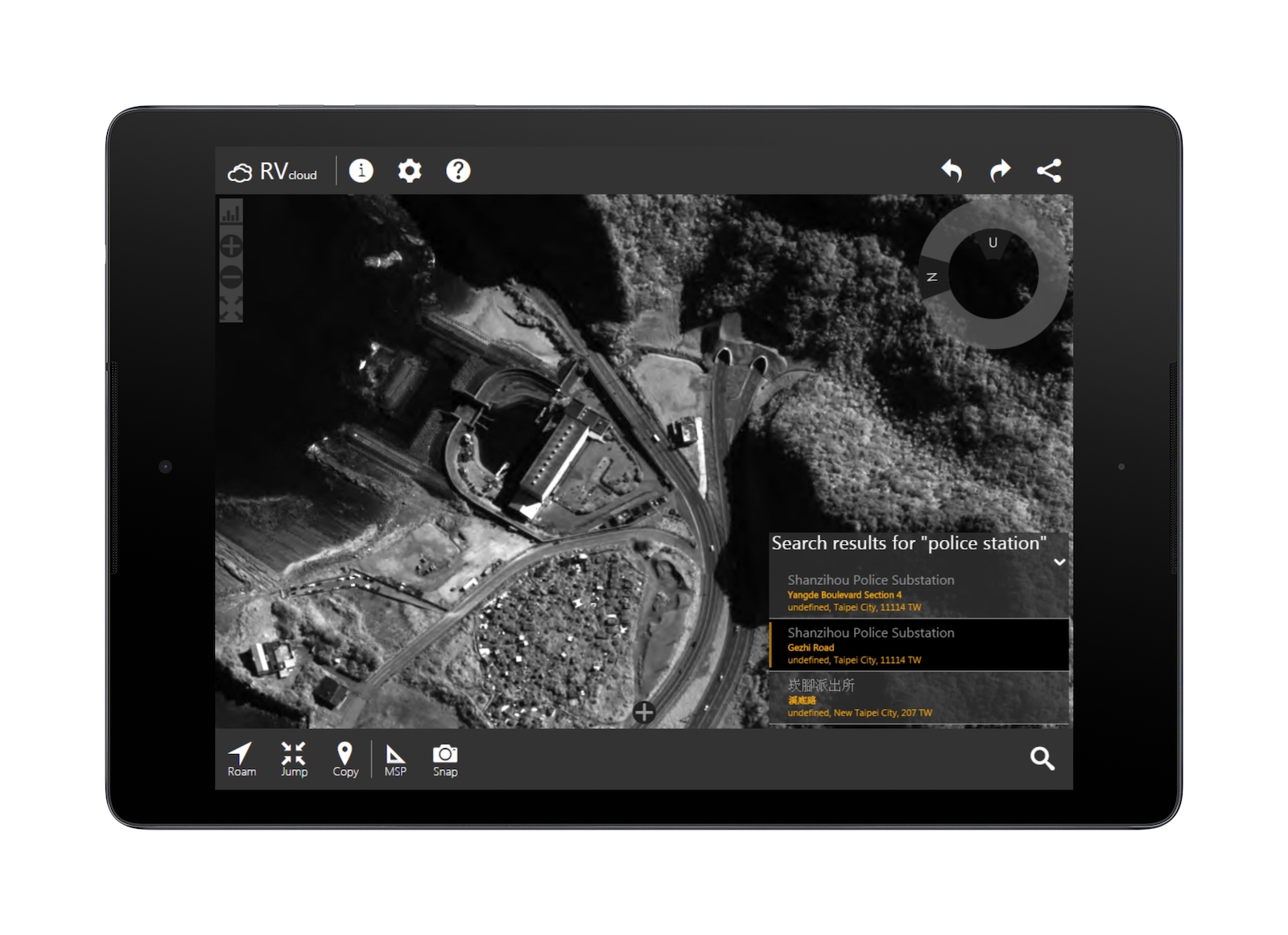 About Textron Systems
Textron Systems' businesses develop and integrate products, services and support for aerospace and defense customers, as well as civil and commercial customers including those in law enforcement, security, border patrol and critical infrastructure protection around the globe. Harnessing agility and a broad base of expertise, Textron Systems' innovative businesses design, manufacture, field and support comprehensive solutions that expand customer capabilities and deliver value. Textron Systems consists of its Advanced Information Solutions, Electronic Systems, Geospatial Solutions, Lycoming Engines, Marine and Land Systems, Support Solutions, TRU Simulation + Training, Unmanned Systems and Weapon and Sensor Systems businesses. More information is available at www.textronsystems.com.
About Textron Inc
Textron Inc. is a multi-industry company that leverages its global network of aircraft, defense, industrial and finance businesses to provide customers with innovative solutions and services. Textron is known around the world for its powerful brands such as Bell Helicopter, Cessna, Beechcraft, Hawker, Jacobsen, Kautex, Lycoming, E-Z-GO, Greenlee, and Textron Systems. For more information, visit www.textron.com.
Certain statements in this press release are forward-looking statements which may project revenues or describe strategies, goals, outlook or other non-historical matters; these statements speak only as of the date on which they are made, and we undertake no obligation to update or revise any forward-looking statements. These statements are subject to known and unknown risks, uncertainties, and other factors that may cause our actual results to differ materially from those expressed or implied by such forward-looking statements, including, but not limited to changes in aircraft delivery schedules or cancellations or deferrals of orders.