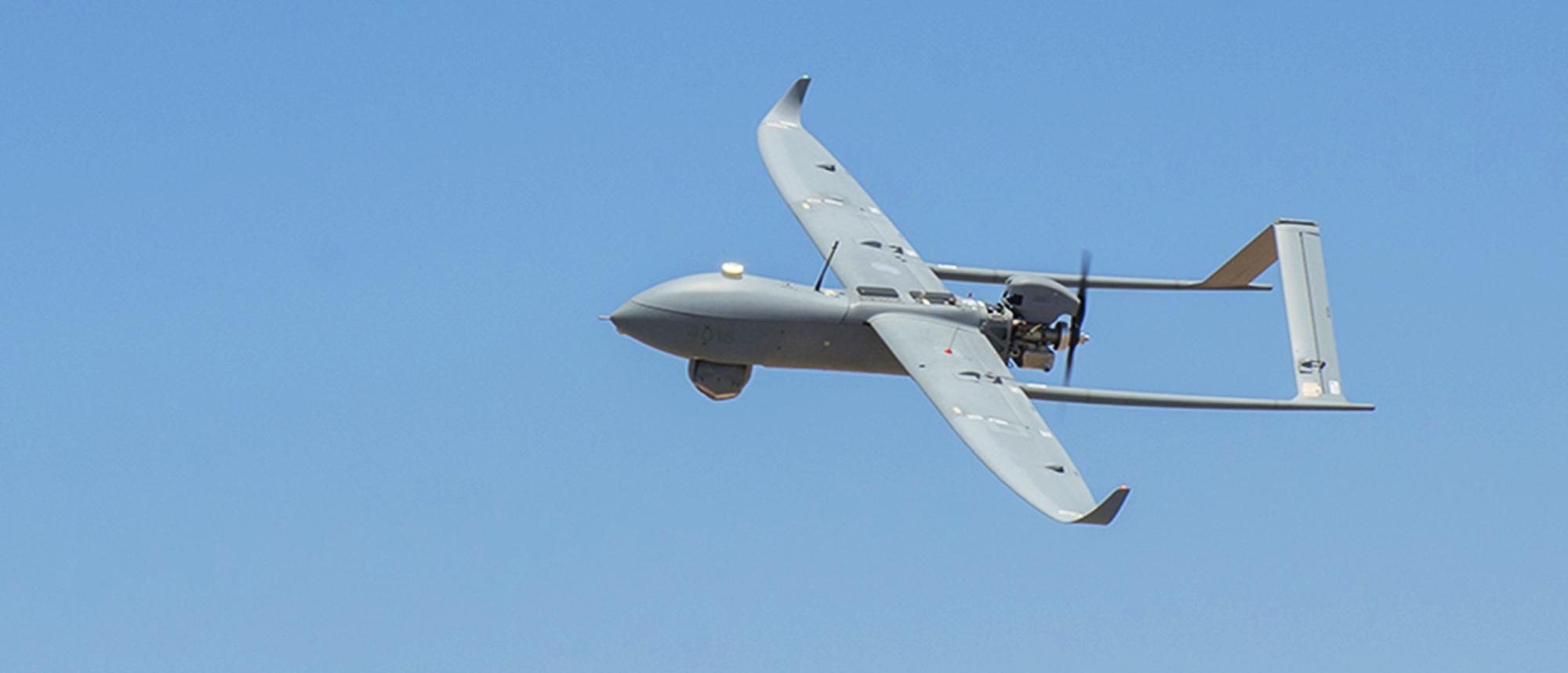 Textron Systems' Aerosonde® UAS Begins Operations for Nigeria
Textron Systems' Aerosonde® UAS Begins Operations for Nigeria
Brings Intelligence, Surveillance and Reconnaissance Capability to Domestic Security
HUNT VALLEY, MD/ October 11, 2022 – Textron Systems Corporation, a Textron Inc. (NYSE: TXT) company, announced today the first operational flights of its Aerosonde® Unmanned Air System (UAS) for the Nigerian Army. The Aerosonde UAS hosts intelligence, surveillance and reconnaissance capabilities and will be the first UAS capability of its kind in country.
Nigeria took delivery of multiple Aerosonde 4.7 Fixed Wing UAS vehicles to enhance the nation's domestic security and for ISR missions. Contractor Logistics Support (CLS) services are part of the agreement and include providing on-going sustainment, logistics services, parts and repairs support, technical publication updates and continuous asset support for the duration of the contract. 
"We are excited to see the continued expansion of Aerosonde to our partner countries. This delivery adds to our increasing international presence and highlights the market growth for advanced unmanned capabilities," said Wayne Prender, Senior Vice President of Air Systems. "We know the Aerosonde system will make a difference for Nigeria as it provides the most cost-effective real-time ISR capability in its class." 
Aerosonde offers a multi-mission capability with a track record of proven reliability and performance from over 585,000 flight hours all over the world. Designed for expeditionary land- and sea-based operations, Aerosonde is equipped to deliver simultaneous day/night full-motion video, wide area surveillance, voice communications relay, signals intelligence and more. The Aerosonde UAS is also available in export friendly, non-ITAR configurations that only require licensing through the US Department of Commerce for select countries.  
The contract is authorized by the U.S. State Department as part of the Foreign Military Sales program.
About Textron Systems
Textron Systems is a world leader in unmanned air, surface and land products, services and support founded on the combined expertise in our family of brands that includes Textron Systems, Howe & Howe, Lycoming, and ATAC. We harness the unlimited power of teamwork to solve incredible problems across seven specialized domains: air, land, sea, propulsion, weapon systems, electronic systems and test, training & simulation. From product development and manufacturing to training, operations and support, we integrate and offer ingenious and advanced solutions to support defense, aerospace, and other customer missions. For more information, visit www.textronsystems.com.
About Textron Inc.
Textron Inc. is a multi-industry company that leverages its global network of aircraft, defense, industrial and finance businesses to provide customers with innovative solutions and services. Textron is known around the world for its powerful brands such as Bell, Cessna, Beechcraft, Pipistrel, Jacobsen, Kautex, Lycoming, E-Z-GO, Arctic Cat, and Textron Systems. For more information, visit: www.textron.com.
Certain statements in this press release are forward-looking statements which may project revenues or describe strategies, goals, outlook or other non-historical matters; these statements speak only as of the date on which they are made, and we undertake no obligation to update or revise any forward-looking statements. These statements are subject to known and unknown risks, uncertainties, and other factors that may cause our actual results to differ materially from those expressed or implied by such forward-looking statements, including, but not limited to, unanticipated expenses or delays in connection with the launching of significant new products or programs; changing priorities or reductions in the U.S. Government defense budget; our ability to perform as anticipated and to control costs under contracts with the U.S. Government; the U.S. Government's ability to unilaterally modify or terminate its contracts with us for the U.S. Government's convenience or for our failure to perform, to change applicable procurement and accounting policies, or, under certain circumstances, to withhold payment or suspend or debar us as a contractor eligible to receive future contract awards; and performance issues with key suppliers, subcontractors or business partners.
Media Contacts
Textron Systems
Public Relations Team
978-657-2020
publicrelations@textronsystems.com