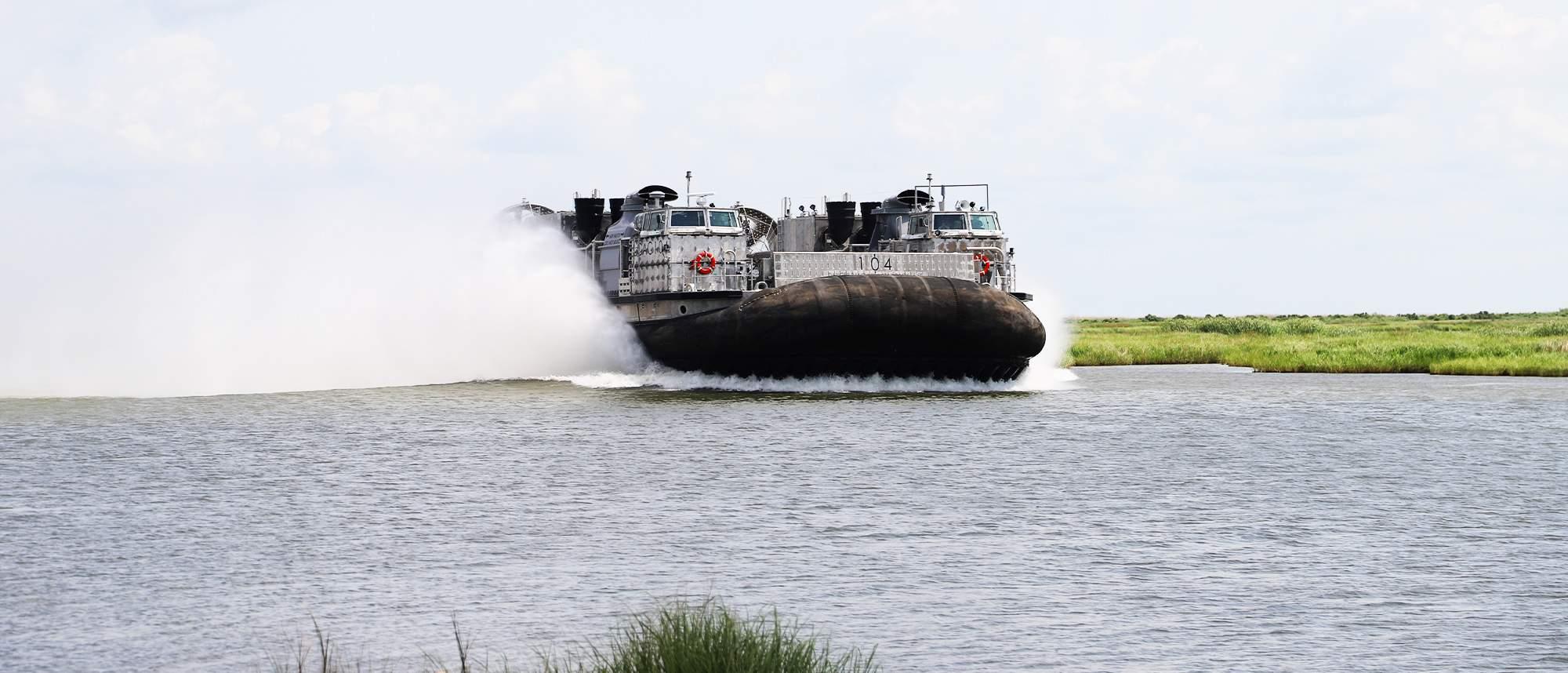 TEXTRON SYSTEMS' SSC 103, 104 RECEIVE LIFT OF OPPORTUNITY WITH US NAVY
Textron Systems' Ship to Shore Connectors, LCAC 103 and 104, have received a Lift of Opportunity (LOO) aboard the US Navy's newest LPD, USS Fort Lauderdale, to their homeport in Little Creek, Virginia. The craft will remain aboard the LPD until after its commissioning and will eventually be delivered to Assault Craft Unit 4 in Little Creek, Virginia, LCAC 103 and 104 will undergo final post-delivery tests before introduction into the fleet in support of the Navy and Marine Corps' maritime missions.
The 100-class LCAC provides essential agility, delivering equipment, supplies, and vehicles from ships to the beach in support of a wide range of mission sets from amphibious assault to humanitarian efforts. Textron Systems is proud to support the US Navy with our Ship to Shore Connectors. To learn more about this transport, click here.