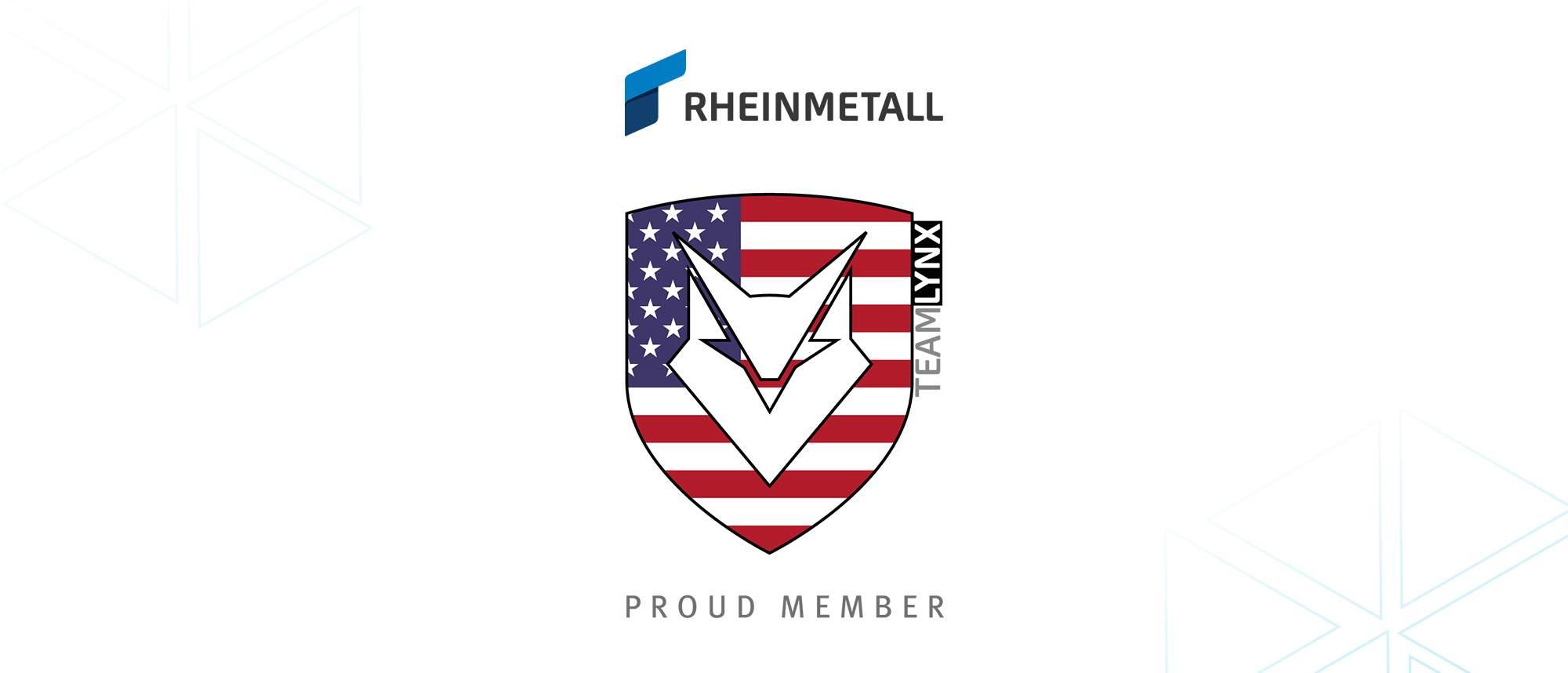 TEXTRON SYSTEMS BRINGS HISTORY AND EXPERIENCE TO TEAM LYNX
Backed by Textron Systems' strong manufacturing history, Team Lynx is poised to deliver an elite, advanced Optionally Manned Fighting Vehicle (OMFV) to the U.S. Army that provides overmatch today and tomorrow.
When Textron Systems agreed to team with American Rheinmetall to become a part of "Team Lynx," the atmosphere was one of enthusiasm. "We're excited to be part of the process because of what we're able to bring to the table," said Rich Ledet, Director of Manufacturing for Land Systems at Textron Systems. "We know we're bringing the customer the best solution and are postured very well to be a disrupter within the industrial base." Indeed, with over 50 years of armored vehicle experience, Textron Systems brings a strong history of world-class manufacturing to its customers.
With the addition of Textron Systems into Team Lynx, the group is a strong competitor for the coveted OMFV contract because of Textron's strong past performance. Said Ledet, "In terms of the U.S. Army specifically, we have a record of completed high-rate production and 100% on-time delivery for armored vehicles. We were supporting them both in Iraq and Afghanistan, and manufactured 48 vehicles a month for six years – sometimes 60 vehicles per month – and in all cases, we delivered."
As to why Textron Systems wanted to partner with American Rheinmetall for Team Lynx, Ledet was clear, "This is a win-win for us; Rheinmetall products are fantastic, they design and build good stuff and stuff that works well. It was an easy decision for us to join with the team because we knew we'd start with a good base product and be able to expand upon it for a completely American vehicle." And that's exactly one myth Team Lynx wants to dispel – that this is simply a German vehicle. "This is an American vehicle, purpose-built for the U.S. Army," Ledet explained. The vehicle will be manufactured at Textron Systems' Stone Road facility in Slidell, Louisiana. It's a sophisticated and robust manufacturing facility, which can quickly scale from small to large production orders. Textron Systems has manufactured over 10,000 vehicles for the U.S. government and customers worldwide, and they have supported domestic customers for over 20 years.
Making up the remainder of Team Lynx are Raytheon, providing sensor and effector capabilities along with software and system engineering support; L3Harris, providing electronic architecture, cyber capabilities, and modular open system approach; and Allison Transmission, developing and building the transmission with drive-by-wire capability.
The newly designed vehicle traces its lineage to the Lynx KF41 – a true next-generation combat vehicle with elite protection, mobility, growth and lethality capabilities. The Lynx OMFV platform designed and delivered by the U.S. team will support the Army's number two modernization priority of providing next-generation ground combat vehicles. Team Lynx will also benefit the American industrial base. Not only will the vehicle be designed and built in the United States, but the majority of the supply base is U.S. content. "We will be purchasing here locally. We'll be sourcing materials here to build the vehicle, and the sourcing of materials, the machining, fabrication, cut parts…all will be ordered and manufactured in the United States. Team Lynx will increase the industrial base here and around the country in terms of the work scope," said Ledet.
Ledet summed up the partnership simply, "It's the right skill set, the right teaming partners, and it has just worked from day one."