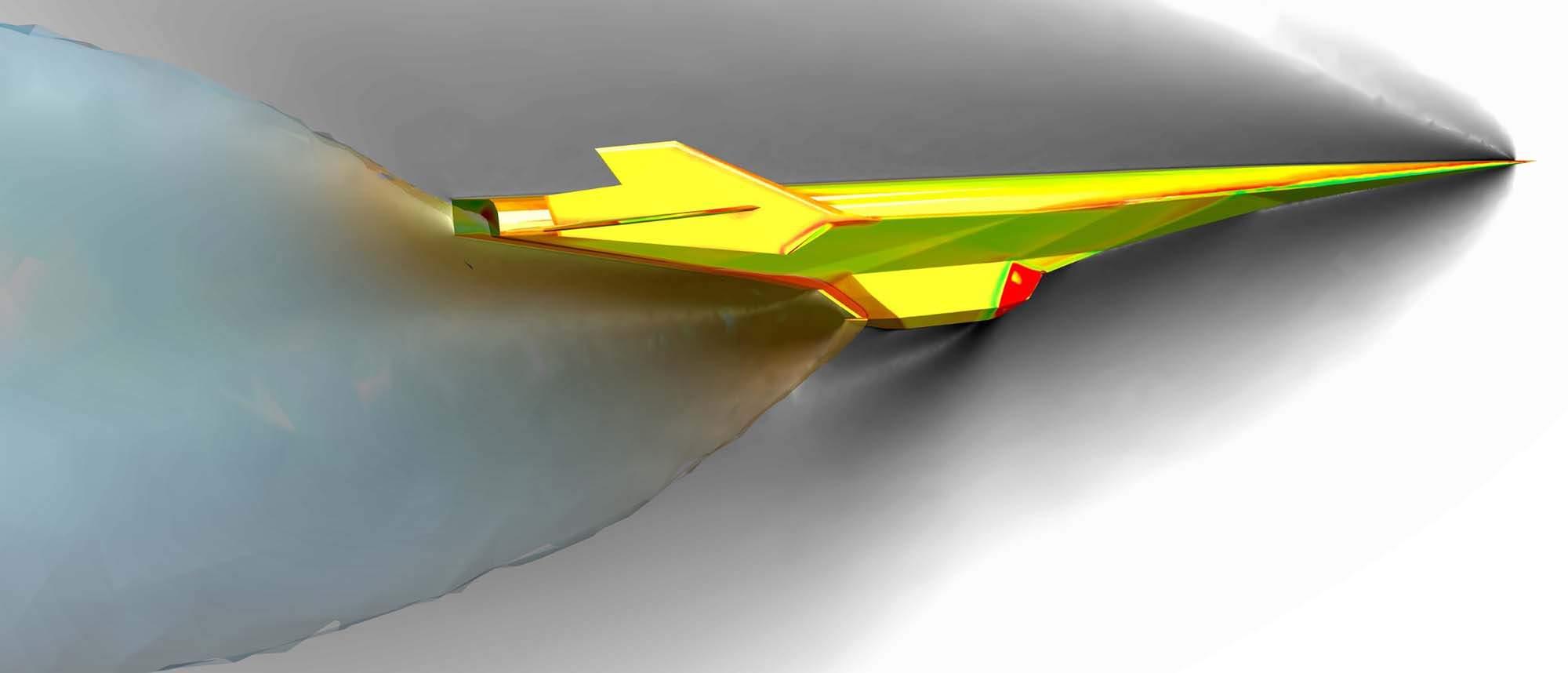 TEXTRON SYSTEMS AND ANSYS TO COLLABORATE ON HYPERSONIC THERMAL PROTECTION SYSTEMS MODELING & SIMULATION EFFORT WILL LEVERAGE TEXTRON SYSTEMS' SIGNIFICANT RE-ENTRY VEHICLE EXPERIENCE
With innovation in mind, Textron Systems Corporation and Ansys are working together in a way that leverages Textron Systems' longstanding experience in thermal protection systems materials technology and simulation.
The collaboration allows for modeling of complex analyses of hypersonic applications and the varied vehicle behaviors that occur under different design conditions.
Textron Systems' overall experience with flight-tested, flight-qualified high-temperature composite materials merged with use of Ansys' simulation tools creates an opportunity to advance the state-of the-art in thermal protection systems.
"Years ago, Textron Systems pioneered the advanced materials used for thermal protection systems on Apollo and other applications, developing in-house simulation tools calibrated to flight test data for specific geometries. Our efforts with Ansys will enable us to expand these tools to other types of vehicles and integrate our work with the wide suite of Ansys multi-physics simulation tools used by academia and industry today," said Michael Kraft, Senior Vice President of Applied Technologies and Advanced Programs at Textron Systems.
"Our tools let you interact with products in a mission context," said Walt Hearn, Vice President at Ansys. "Applications in hypersonic technology are an ideal use case for computer simulation because of the costs and complexity of real-world testing. The model can change and evolve along with the imaginations of Textron Systems' engineers. It's an exciting collaboration."
Textron Systems and Ansys will continue to push the envelope, seeking revolutionary solutions to meet and exceed our customers' requirements in this rapidly changing landscape.