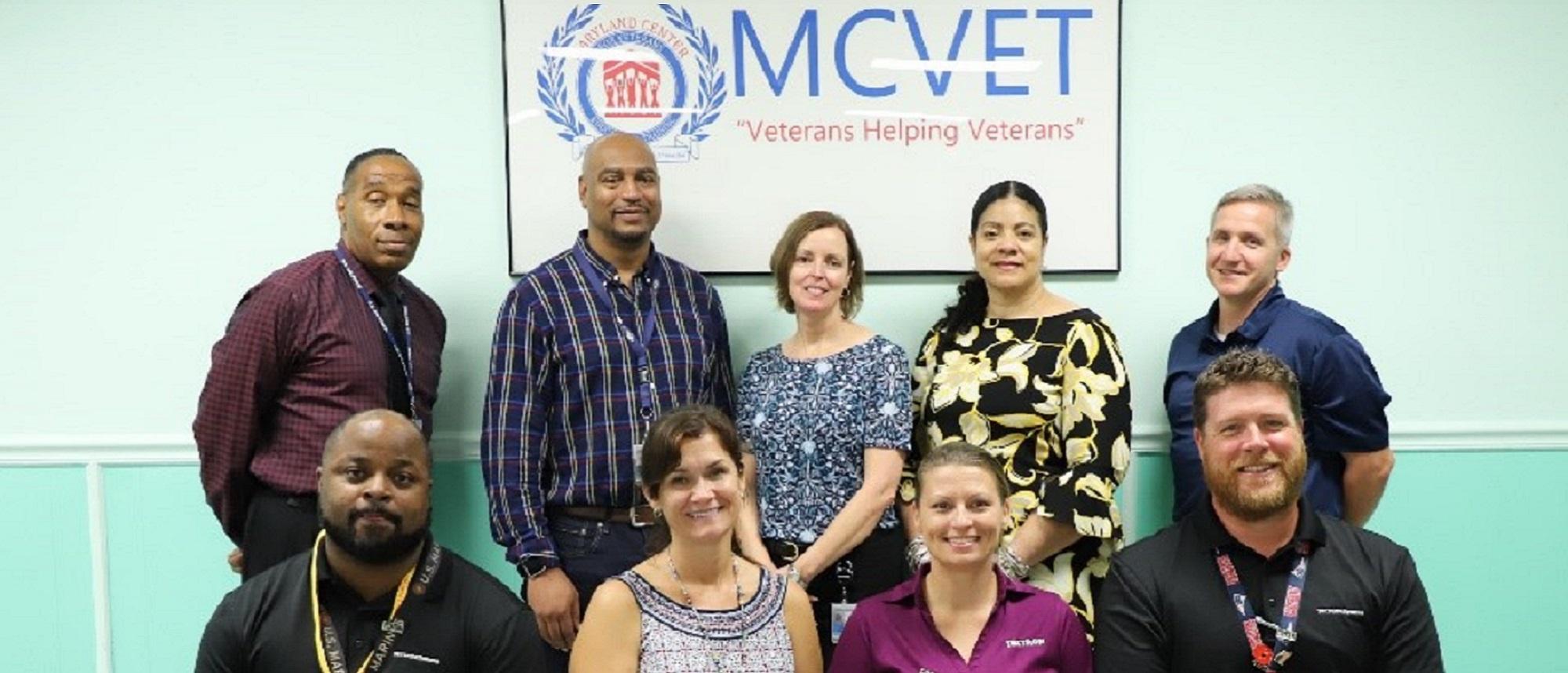 Textron Systems' Veterans Network Works to Positively Impact Local Veteran's Lives
At Textron Systems, pushing past possible is what we do best in all aspects of our organization. With the support we provide U.S. and allied service members, as well as the large group of veterans within our own workforce, helping the men and women who bravely fought to protect our country is second nature.
A small group of employees who take part in our Veterans Network (VETNET) came together to tour a local non-profit organization, the Maryland Center for Veterans Education and Training (MCVET) in downtown Baltimore. The VETNET team was able to learn more about the organization and identify how we can not only give back, but positively impact our local veteran's lives.
Erik Earley, Test Engineer and VETNET board member said, "they welcomed us into their hallways so we could see firsthand the difference they're making and what opportunities exist for us to support their mission. Our people will be working with this organization for as long as we are needed to aid in helping our local community members."
MCVET helps veterans by providing a home, hope and help. Housing veterans from 21 to 71 years old, MCVET provides these individuals with a second chance through growth and healing. Textron Systems' VETNET group will be holding a clothing and toiletry donation drive this November, as well as other fundraisers with proceeds provided to MCVET.
VETNET is a dynamic group that unites Textron Systems veterans within our Maryland campuses and encourages them to grow and give back through professional and philanthropic opportunities and events.
Earley shared, "VETNET is an employee resource group working to help honor and serve veterans. With the military making up the majority of Textron Systems' customers, veterans are our customers. Loyalty to our customer and community members, and confidence in our word is what we strive to strengthen and build."
MCVET makes a difference every day to our community. We salute their mission and look forward to supporting it!