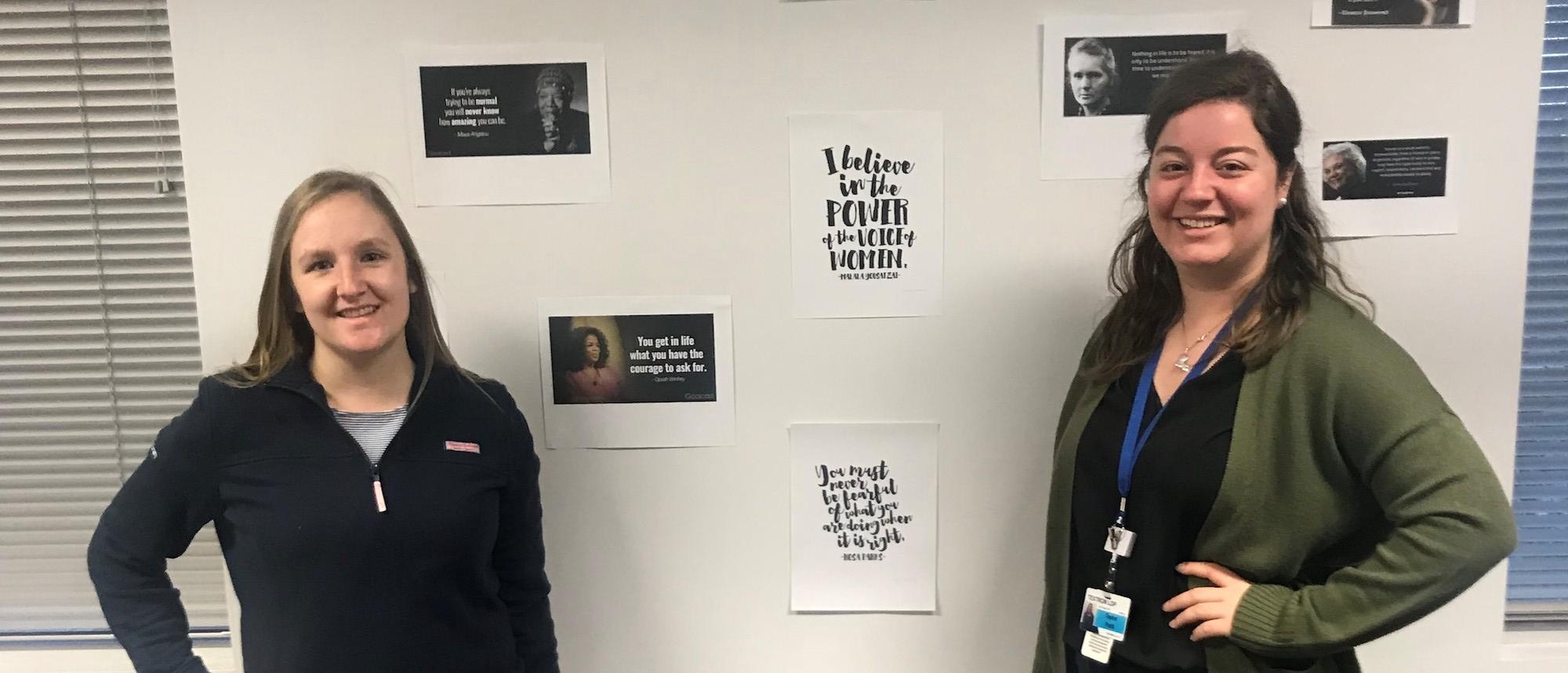 Getting Involved in the Community with Mariah Pulver
When Tradeshow Specialist Mariah Pulver began her career, she never anticipated that she would be planning and managing international tradeshows. A Texas Christian University graduate with a degree in journalism and minor in political science, Pulver was excited to learn about the opportunities that the Textron Leadership Development Program (LDP) offered. She was eager to get involved in the community and was excited by the opportunity to do so across the Textron enterprise.
The LDP is a Textron-wide program that gives recent college graduates the opportunity to move into various positions at Textron businesses across the country over the span of two years. Pulver began her first rotation in January 2015 at Textron Systems' Wilmington, Mass. office, working in internal communications. In January 2016, she moved to Augusta, Ga. to work at Textron Specialized Vehicles where she supported marketing for E-Z-GO® and Cushman®. "When I graduated I wasn't sure what area of marketing communications I wanted to go into. The LDP gave me the opportunity to explore various roles to find which niche I enjoyed."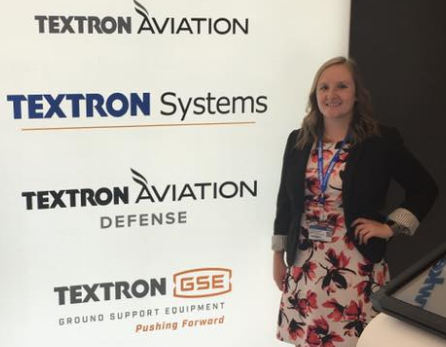 During her second LDP rotation, Pulver was asked to plan and run the China Golf Show in Beijing, China. "I have been fortunate to always have great managers who have pushed me. When I was given the opportunity to manage the China Golf Show I didn't think I was ready, but my manager believed in me and gave me the confidence to do it. It was an amazing learning experience that stretched me in my career."
After finding her passion for tradeshow management, Pulver accepted a full-time offer at Textron Systems as a Tradeshow Specialist in November 2015. In her role, she leads tradeshows from beginning to end, including budgeting, leading planning meetings with groups from across the business and managing domestic and international tradeshows onsite.
Six months after joining Textron Systems, Pulver was asked to join the Women's Network Board, which coordinates networking and career development events for women across the business. "Being in the Women's Network has allowed me to meet many women from across the business who I now look to as friends and mentors. It's also given me the opportunity to get involved in the community and to make a difference through our philanthropic efforts for organizations such as Green Beans Coffee, Wreaths Across America and Operation Shoebox," Pulver explained.
Pulver plans to stay involved in the Women's Network, leading fundraisers, community service events and donation drives. Outside of the Women's Network, Pulver is a coach for Girls on the Run®, a nonprofit organization where running is used to inspire and motivate girls ages eight through thirteen, encourage lifelong health and fitness and build confidence. "It's so rewarding to give back to the community. I love running with the girls and teaching our lessons each week. Every time we meet, I learn from them as well," Pulver shared.