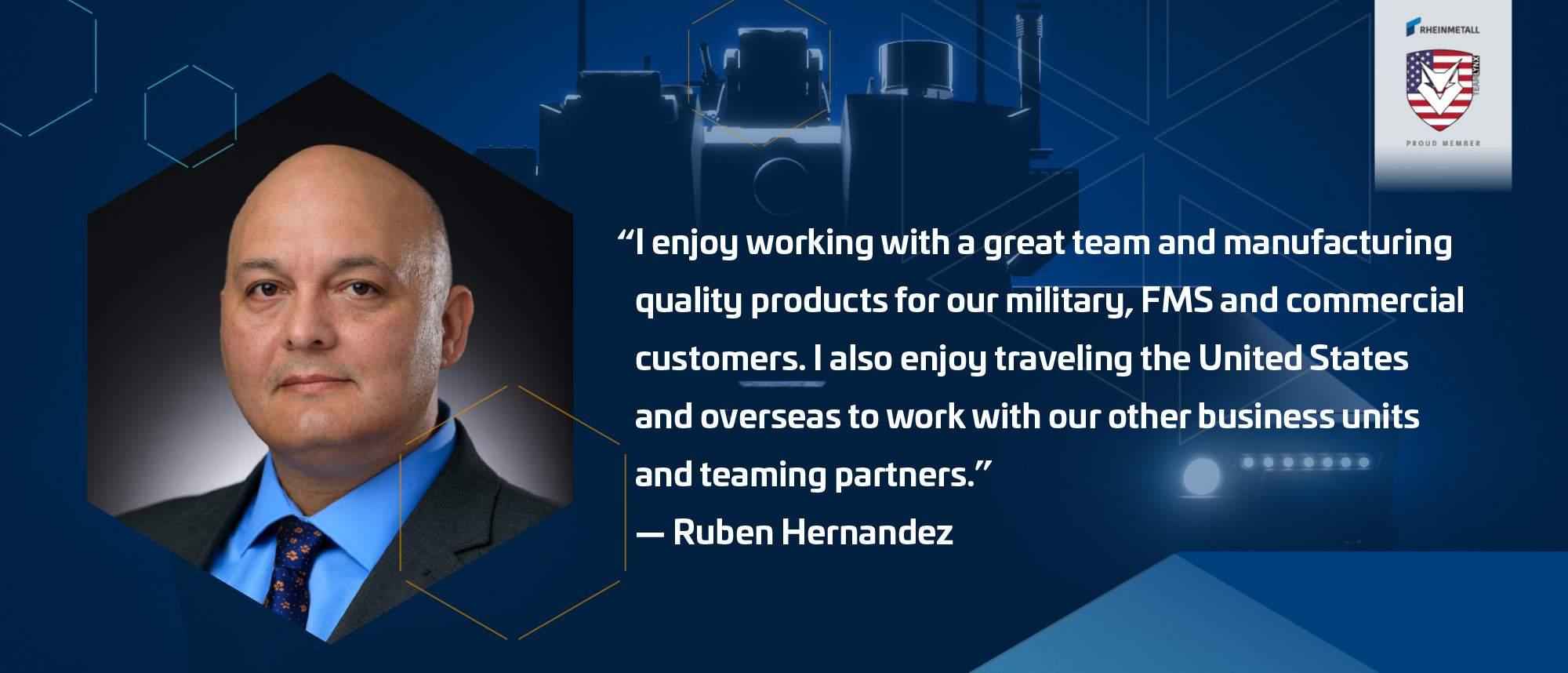 FACES OF TEAM LYNX: MEET RUBEN HERNANDEZ
Meet Ruben Hernandez! He is one of the production supervisors for Land Systems in Slidell, Louisiana. For 11 and a half years, Ruben has worked on a great deal of our products, most notably, the Ripsaw® M5 robotic vehicle, the Cottonmouth™ amphibious vehicle and the reset and spares programs for all our Commando® vehicles. Ruben is from Covington, Louisiana, and is currently working on the Cottonmouth prototype build that will be sent to our customer for test and evaluation this year.
Overall, Ruben says he enjoys working with a great team that manufactures quality products for our military, Foreign Military Sales (FMS) and commercial customers. He also enjoys traveling the United States and overseas to work with our other business units and industry partners. When it comes to Team Lynx, Ruben says he is looking forward to working on a new product and solving any challenges that may come with it. He is also excited about the innovation and new ideas that will come from working with our Team Lynx partners.