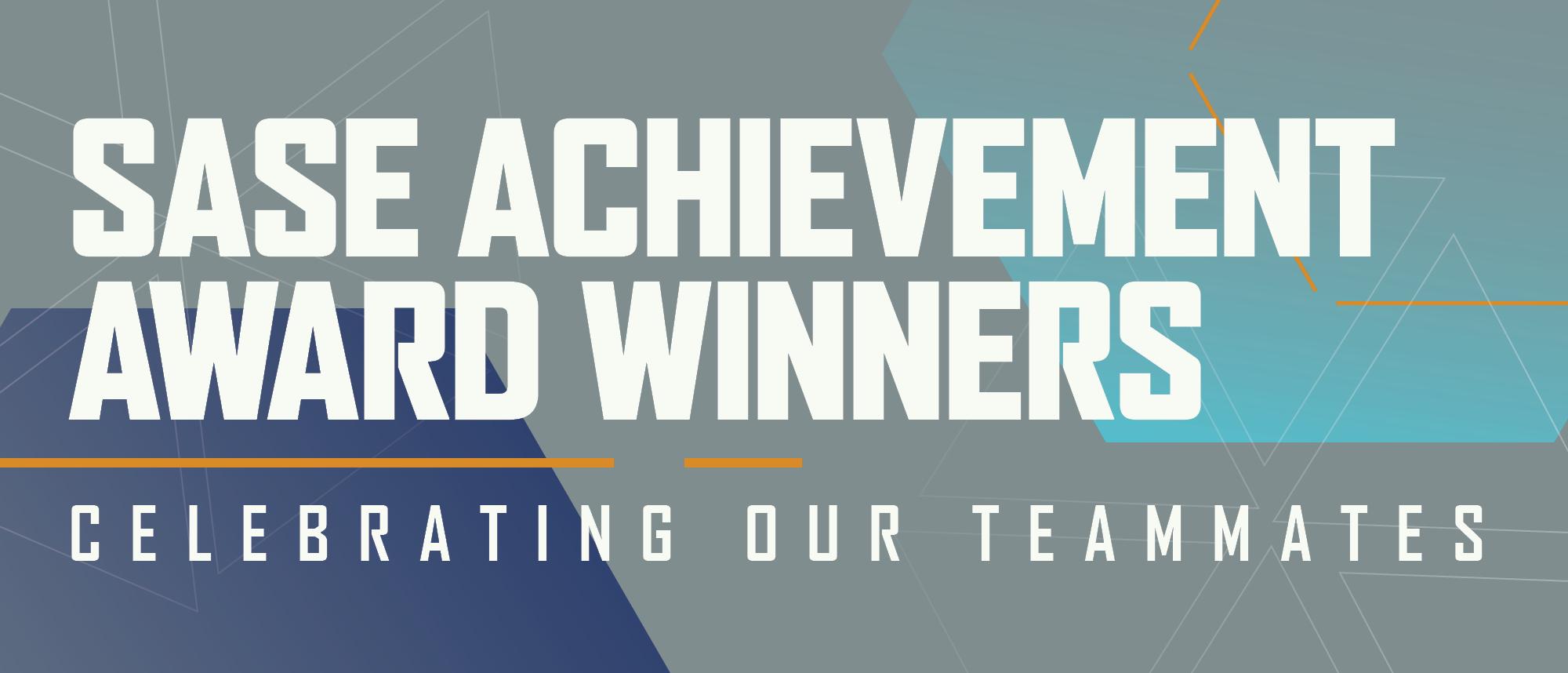 CELEBRATING OUR TEAMMATES: TEXTRON SYSTEMS ENGINEERS HONORED WITH SASE ACHIEVEMENT AWARDS
Each year, the Society of Asian Scientists and Engineers (SASE) highlights the incredible impact science and engineering professionals have made in their industries and local communities. This year, Textron Systems is incredibly proud to have our engineers honored with SASE Achievement Awards.
David, an electrical engineering manager based in Louisiana, has successfully led the electrical engineering team's work on Textron Systems' Land Systems programs. Under David's leadership, the team has provided support for the Tactical Armor Patrol Vehicle (TAPV) and Mobile Strike Force Vehicle (MSFV) through design, development and integration of electrical components that met rigorous customer requirements, validation testing and production timelines.
A highly accomplished senior engineer based in Maryland with more than 40 years in the industry, Jai joined Textron Systems in 2011 to lead the creation of a formal software safety capability. Now a nine-year team member, Jai has become an overall systems safety lead on two key programs and continues to expand his skillset with new projects and responsibilities.
A three-year member of the Textron team and a graduate of the Leadership Development Program (LDP), Sangburm continues to actively seek learning and leadership opportunities. Sangburm's experience in the LDP has proved invaluable as he applies the concepts and innovative mindset he learned to his projects at Textron Systems. His role continues to expand with new responsibilities, including becoming chair of the Test & Evaluation Process Guide Team and increased support of test events in lab and remote settings.
What continues to drive and inspire you as an engineer?
DAVID: I have enjoyed taking electronics and toys apart, troubleshooting solutions and fixing problems since I was young. My job as an engineer enables me to do the same, but on a much larger scale. Each day, I get to create actionable solutions for our customers and create products and upgrades for them that fit their mission requirements. Often leveraging prior knowledge and work experience, my team and I are able to create the out-of-the-box solutions we need to deliver the best possible product to the customer.
JAI: Since my early education, I have always liked science and math, driving me to get my graduate degree in computer science and applied mathematics and eventually begin my engineering career. Since then, I have had the opportunity to use my skillset to create innovative solutions – because without fresh ideas and strong execution, we become stagnant. It takes creativity and collaboration to force new growth, which I enjoy.
SANGBURM: Engineering has always felt like a right fit for me; I like that I'm always learning and that it sets a pace for my life. It's easy to get complacent in many areas of your life but being driven to learn and innovate each day at work bleeds into those spaces. I've really enjoyed being able to take the innovative development mindset from my work experience and apply it in so many ways outside of my career. 
What does being selected as a 2020 SASE winner mean to you?
DAVID: As the winner of the Technical, Research, Business Achievement Award, it means a great deal. English is not my first language; I moved to the United States from Taiwan when I was 14 years old to attend high school and college. I still remember staying up to study English and Biology until 3 a.m., as I would have to use my English dictionary to understand the chapter and learn the vocabulary. As a non-English speaker, I worked my way up to taking on and leading this level of work. Receiving this recognition after 36 years in my second home is incredibly rewarding.
JAI: As a first-generation immigrant to the United States, it's encouraging to know that this country presents opportunities to everyone equally and that an individual's talents and hard work are recognized. As the recipient of the Career Achievement Award, it means so much to me that my leaders have taken such notice of my work; it's incredibly motivating to be recognized.
SANGBURM: The Promising Professional Award is incredibly motivating; it makes me want to further live up to it and continue to improve through new experiences in projects. I didn't expect the recognition in a million years – I feel very honored, and knowing my work is seen and appreciated is extremely meaningful.
How will your award empower you to continue to grow as an engineer and a leader?
DAVID: Receiving this award proves that I have accomplished my goals – and I'm not done yet. I also hope that other non-English speakers can use my award as motivation for themselves. I'm proof that when you work hard, anything is possible.
JAI: I feel very empowered to continue to grow and improve as an engineer, leader and teammate. I hope to see the ripple effect of Sangburm, David and I's awards as other engineers and teams use this as motivation to create and find solutions for our customers. Additionally, I look forward to providing leadership and motivation to other first-generation Asian and Indian engineers in the workplace and industry; though it's not easy, this is a rewarding field to be a part of that will continue to challenge you. 
SANGBURM: Receiving the award was a great reminder that, although I hold myself to a high standard, so do my peers and leaders. It also challenges me to find new avenues for improvement – how do I drive new solutions while continuing to gain more experience? Seeing that door open has been interesting and one I'm excited to explore, as there's still so much more to learn.  
In your work, you are often tasked with creating the solutions our customers need to accomplish their missions. How are your creativity and ideas fostered at Textron Systems?
DAVID: When you design a product or integrate a new capability, you want to look at its longevity and be certain it's reliable. However, these ideas require creativity and innovation. It's important to take input from every member of your team, both experienced members and new hires, to make sure there isn't an option or an idea that's being passed by. Our newest members are often coming to us straight from university, where they have had exposure to the latest technologies and concepts – when they join our team, we are able to leverage their experiences and continue to learn. Many times, we've been able to come up with a needed solution, simply by bringing together someone's idea with another's deep product knowledge.
JAI: My team at Textron Systems has always encouraged open conversations and is accepting of new ideas, building a fantastic work environment. Since the engineering field is one that is always changing with new technologies and breakthroughs, staying open-minded is key to the success of both the team and the product. When you feel comfortable and accepted, your ideas are more easily nurtured and shared; I have seen projects really take off with this mindset in action.
SANGBURM: Though I am one of the newest members of my team, my ideas and contributions are still received with the same consideration as those offered by senior engineers; good ideas are taken seriously, no matter who provides them. People are also always willing to talk through any idea's strengths and weaknesses, which provides an incredible learning opportunity as I acclimate to the new programs and products.
Please help us in congratulating David, Jai and Sangburm on their incredible achievements! They will be recognized at the SASE National Conference in Pittsburgh, Pa. this October for their notable work and contributions.