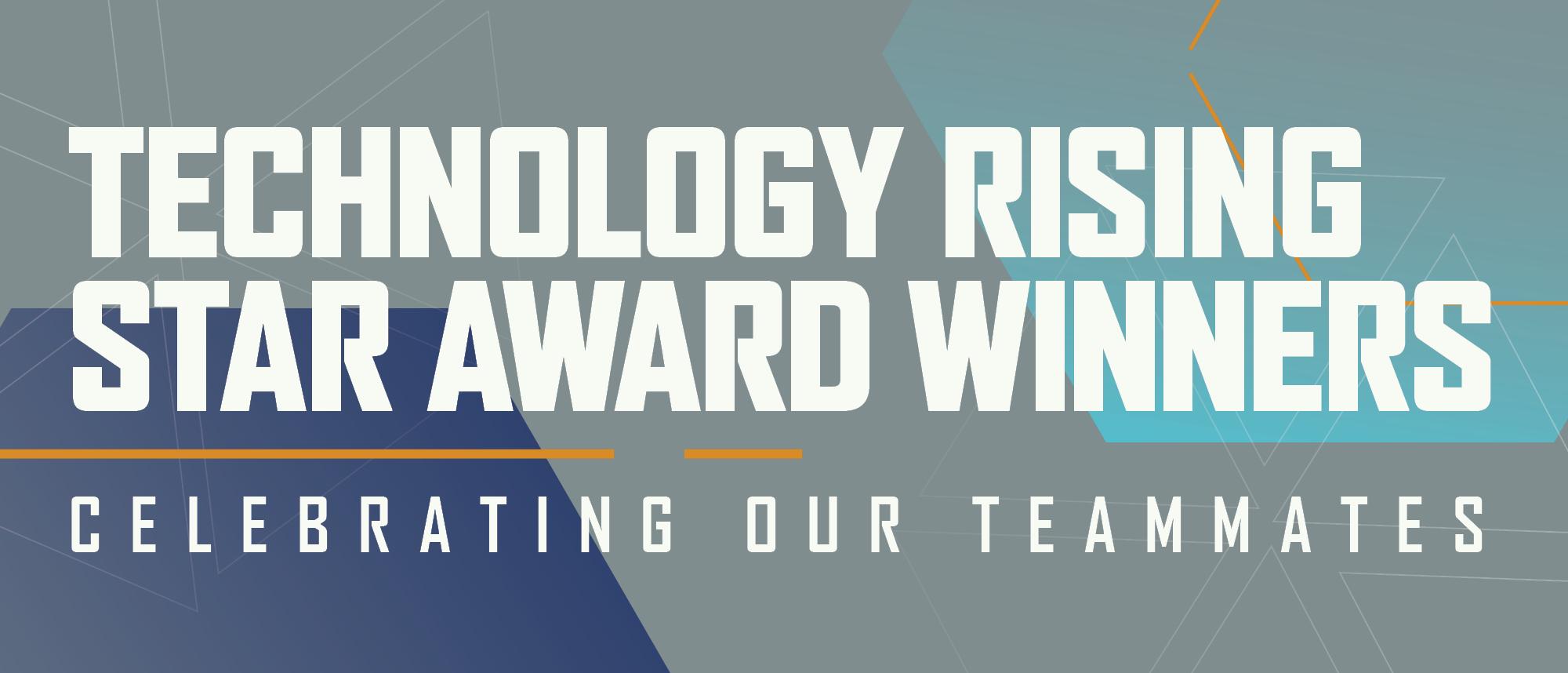 Celebrating Our Teammates: Textron Systems Employees Honored as Technology Rising Stars
Each year, the Women of Color (WOC) STEM Conference recognizes the incredible work of diverse women who work in science, technology, engineering and mathematics. This year, two of our Textron Systems colleagues, Quyen and Latosha, have been honored as 2021 Technology Rising Stars.
The Technology Rising Star is one of two WOC STEM Outstanding Achievement Awards. Honorees consist of diverse and influential professionals who help to shape technology for the future.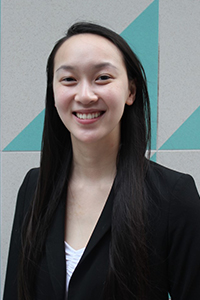 Quyen is a Software Engineer and has been a part of the Textron Systems family for more than four years. As a toddler, she immigrated to the United States with her family from Vietnam, and as a first-generation American, she felt a strong sense of duty to succeed and pave the way for others to follow suit. Quyen obtained her undergraduate degree at Virginia Tech University, where she studied computer engineering, computer science and business.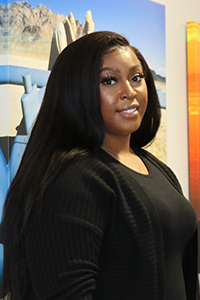 Latosha, Group Manager and Lead of Integrated Product Support, has been involved in a variety of STEM work for the Textron Systems Air Domain. The experiences Latosha gained as a member of the U.S. Army have allowed her to bring a unique perspective and skill set to our organization. She's worked on projects ranging from computer repair, to technological adult instructional designer, to lead technical liaison for the Shadow® Unmanned Aircraft System. Currently, Latosha is working toward her bachelor's degree, with a focus in technology program management and business administration.
What does being selected as one of the Women of Color 2021 Technology Rising Stars mean to you?
Quyen: The Women of Color 2021 Technology Rising Stars is reserved for those in the technical fields who are excelling in early stages of their growing career. It has been a privilege to be selected for this prestigious award. It has been such a humbling experience and it was truly an honor. Winning this award would not have been possible without the inspiration and aide I have received from my seniors and colleagues, whom I respect dearly, and from whom I have derived the strength to challenge myself and to continue to better myself. I am earnestly grateful for the recognition I had received. Going forward, I hope to continue to make deliveries that exceed expectations.
Latosha: Being selected as one of the WOC 2021 Technology Rising Stars is truly an honor. It's wonderful to have a platform where WOC are recognized, as often, we are not acknowledged. Although the demographics have improved, there's still a disparity for those working DoD-governed Unmanned Aircraft. Additionally, to be recognized for the hard work and many, many years of service to the industry is truly humbling.
When did you first become inspired in a STEM field and what led you to your career in STEM?
Quyen: My biggest inspiration for my career in STEM are my parents. They have always motivated me supported me to be my authentic self. My parents started their careers as agricultural engineers, and my dad later pursued a career in information technology. They have always motivated me to pursue my passion for mathematics and technology, and this led me to pursue a career in engineering. For my undergraduate at Virginia Tech, I was exposed to a multitude of engineering fields. From there, I fostered my passion for software development.
Latosha: From a very early age, I was interested in the STEM fields, particularly with engineering and mechanics. From early youth, I was always into tinkering and building mechanical projects, and often helped family with cars, fixing appliances and helping my uncle build computers. These were always interests of mine, so I'm very lucky to have a way to express that interest in my work, in any way possible.
What has been your greatest accomplishment in your career?
Quyen: I started my career with Textron Systems as a Software Test Engineer for RemoteView™. From there, I transitioned my role to Software Engineer. My job entailed working on bug fixes and feature enhancements for RemoteView™, with the commitment of making timely deliveries that exceed our clients' expectations. Working with the RemoteView™ team has been an enriching experience and has given me a great foundation for work in geospatial data and imaging.
Latosha: I can't say I can point to one single greatest accomplishment, but certainly, I take pride in the ability to see the progression of the Shadow® platform from each phase, and have the ability to contribute to a multi-functional team in developing solutions. It's exciting to see the development from a young technician, to managing an integral part of the platform's development. But I couldn't do it without the wonderful people I get to work with every day.
How has working for Textron Systems fostered your growth as a STEM professional?
Quyen: I have always aspired to work in a technical field that would enable me to advance by delivering results with lasting impacts and work with diverse groups of people with a wide variety of skills and experiences. The team dynamics, innovativeness and business acumen at Textron Systems has given me a great foundation for my career. Working at Textron Systems has allowed me to pursue my passion for software development and working within the defense sector.
Latosha: Textron has definitely fostered my growth, both personally and professionally, in many ways. Coming into this organization 12 years ago, I definitely did not have the range or ability to foster working relationships, as I am currently. This work environment forced me to further my people skills and see an expansion in the realm of STEM beyond just the lower-level worker. It's been amazing to work with such a talented group of individuals, from whom I can learn and take some lessons with me. Also, the dynamics of this organization are like no other I've encountered, which has been helpful to see, as it teaches me other skills, which helps me to be more diverse.
What advice would you give young women of color who are considering pursuing a career in STEM?
Quyen: STEM is an extraordinary field, and I would encourage them to pursue their dream. My advice to those who are interested in pursuing a career in STEM would be to ensure that your work is aligned with your vision. Always aim for growth and challenge yourself to think differently. Some advice I'd like to offer to young professionals and students in STEM:
Keep Learning. Knowledge is power. Continue to learn and expand your knowledge. It can be from certifications, training, seminars and continuing with higher education. Stay informed on current trends on technology and how it's advancing. Find where you currently stand and your role within STEM.
Gain Perspective. Don't be afraid to approach problems from a different angle. Take an innovative approach to problem solving. Do your research on new ways to solve problems. Reach out to your team for guidance and to gain new perspective.
Network. Don't be afraid to reach out and contact professionals for informational interviews to gain their perspectives for their field of work. Keep an open mind for other opportunities. Being open to different paths can allow you to explore your passion and help you accumulate new skills.
Latosha: Don't let your ability to stand out stop you from your chosen field. It's your uniqueness, coupled with your technical ability that makes you valuable. Stay the course!
How has your Army experience helped you to succeed in your current role?
Latosha: I'm very lucky because my Army experience directly ties into the work I'm doing in my current role. I was the end-user for my current platform, some 20+ years ago as a young soldier. I always keep that in mind when making decisions and aiding in strategic planning and decision making for the platform. It helps to keep humble and keep focused on those most affected – the end user (or in our case, the soldier). Additionally, it helps to understand the perspective of those who are not intimately familiar with the internal woes of doing business. So, it's always best to present yourself and your work in the best light possible. I take a lot of pride in that. It's also taught me a resilience and perseverance, even beyond my natural ability. My Army experience pushed me so far beyond what I imagined I could do, and therefore reinforced that the improbable can be within reach.