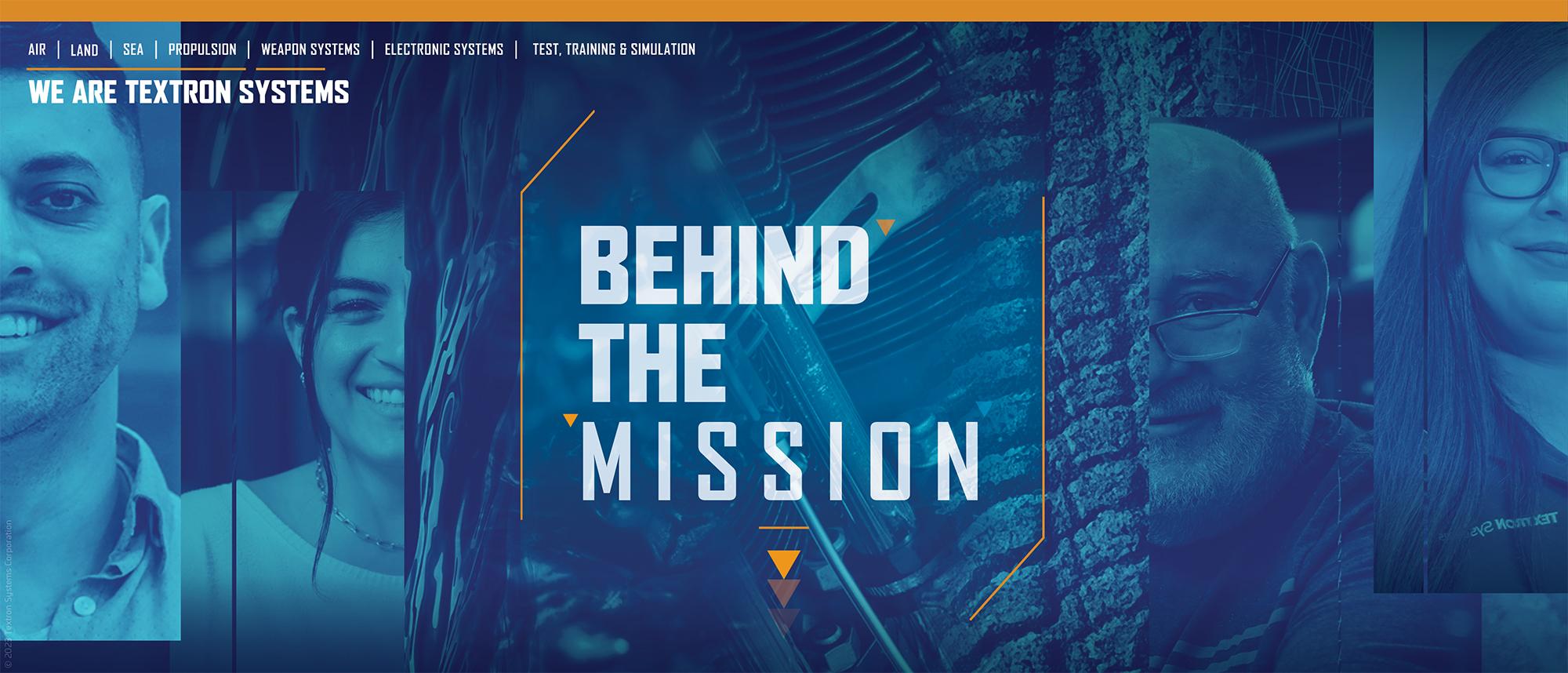 Behind the Mission: Meet Wes
#WeAreTextronSystems, comprised of hardworking employees devoted to our mission to serve those who serve.
Our team in Wilmington, Massachusetts gets the opportunity to work on innovative technologies every day to support the missions of the modern warfighter.
"The application of the work we are doing is second to none," said Wes, a Materialist Science Engineer on our Applied Technology and Advanced Programs (ATAP) team. "Some of the most technically challenging and interesting problems are in this field, making our mission critically important to the country at large."
Wes works with our academic and government partners to create the next generation of thermal protection systems (TPS), and due to his background in high temperature composites, many of his efforts are focused on our strategic deterrents program.
After receiving his bachelor's degree in material science, Wes went on to become a doctor of material science and engineering, receiving his doctoral degree from the University of Michigan. Before his role at Textron Systems, he worked at the Air Force Research lab at the Wright-Patterson Air Force Base in Ohio, where he helped to develop and implement supersonic materials directly for the government.
Wes loves connecting with academia, industry partners and government partners to develop and field next generation technology. He's incredibly driven to solve some of the most difficult technological problems that our business faces with our reentry vehicle technology. Developing materials that can survive the harshest conditions possible is a challenge that Wes looks forward to facing every single day.
The duty and patriotism Wes feels while at work is the reason he stays motivated to show up every day.
"Ultimately, I'm not the warfighter," Wes said. "I'm just doing my best to keep our people safe."
Interested in a career like Wes'? Wes has a couple of suggestions for you. They are as follows:
A degree in engineering that can range from material science to electrical engineering.
A very focused PhD or internship with composite manufacturers
If you're interested in joining our team at Textron Systems, be sure to visit our careers page and apply today!