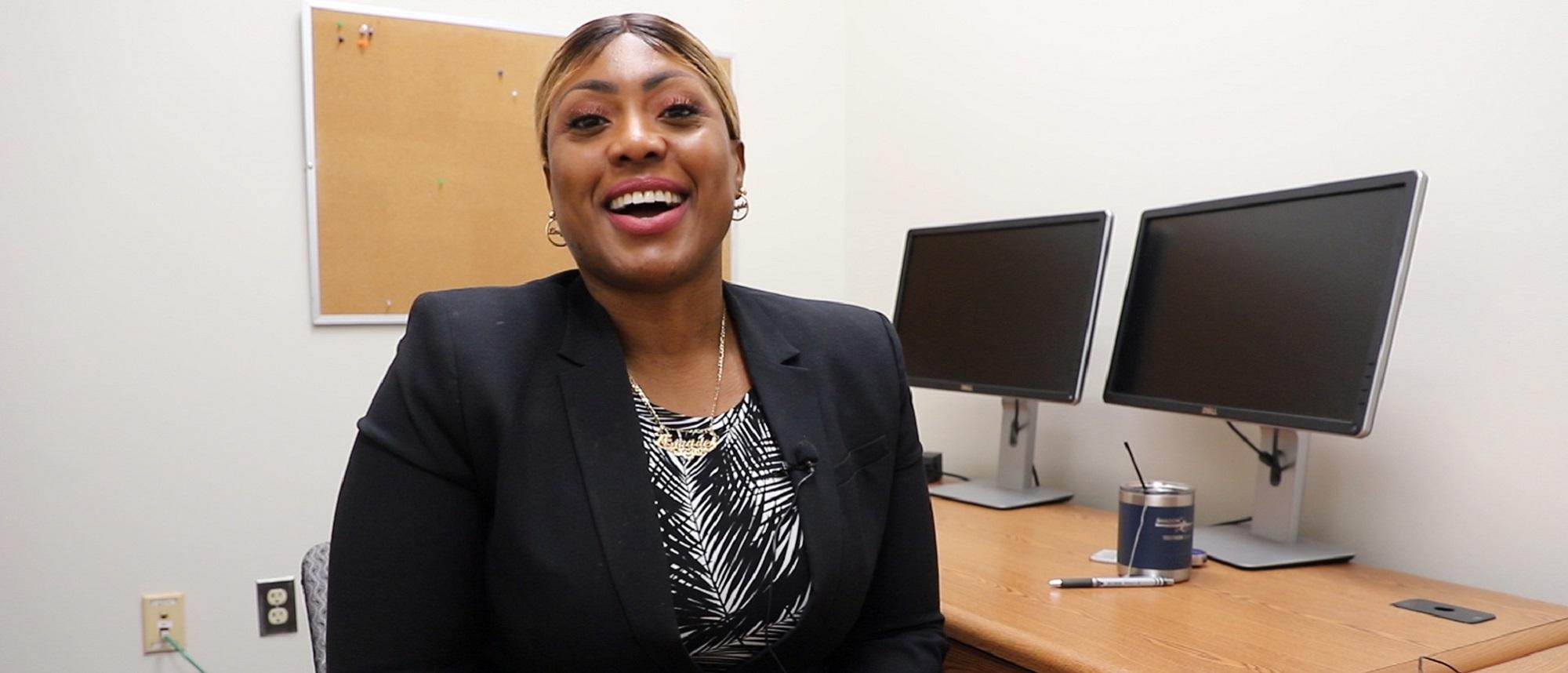 Adapting to New Ways of Life and New Ways to Support our Community
Stay-at-home orders, school closures and working from home have changed typical ways of life. But Textron Systems is an essential business, and the team is adapting and finding creative ways to connect, spend time at home and help the community.
Emade Masango-Metuge, a Senior Export Classification Analyst, is working from home with her four kids, ages ranging from two to 15, and her niece, who works in the medical field. Her husband is currently working abroad.
"This is a difficult time for anyone, but Emade keeps a positive attitude during it all. No matter how much she has going on, she is always spreading positivity and being a great influence for our team," said Jenny Williamson, Senior Vice President & General Counsel.
Masango-Metuge says her and her kids make it all work with a plan.
"It's teamwork. We make a plan for each day and everyone pitches in so we can get our work and school done," said Masango-Metuge.
But it's not only work and school that requires a plan. Masango-Metuge and her kids are being creative, finding ways to spend time at home and connect with family and friends. They participate in Zoom workouts, cook together and keep in touch with family through a WhatsApp forum.
In addition to all of that, she is finding creative ways to help her work community. When Masango-Metuge and her team were discussing how difficult it was to find certain supplies at stores, they realized they could help each other. The team started a list of what everyone needed, and people volunteered extra supplies they had at home. They met at a local store parking lot on a Saturday, set everything outside of their cars so they could keep a safe distance from each other, and everyone took what they needed.
"It's important to help others during this time- connect, check in and share supplies. I want to be a light to others, especially when times seem dark."
Textron Systems is proud of how our employees continue to find ways to encourage and support others. We understand the importance of connecting and helping during these unprecedented times; we will continue to share good news stories from our teams and help our communities in any way possible.