Extreme Mobility, Decisive Lethality...Wingman Ready
M5
Bringing together speed of innovation and proven program execution, the M5 is ready for the fight. M5 is the 5th generation of RIPSAW providing speed, mobility and unmanned capability. The M5 can silently maneuver and keep pace with the current and future maneuver forces, pushing capabilities beyond the human formation.
Key Benefits
Proven robotic control and interfaces
Hardened wireless connection
Scalable/configurable armor, suspension and final drives
Open architecture
FLIR 360-degree perception technology
Field modularity based on mission
FLIR 360-degree Situational Awareness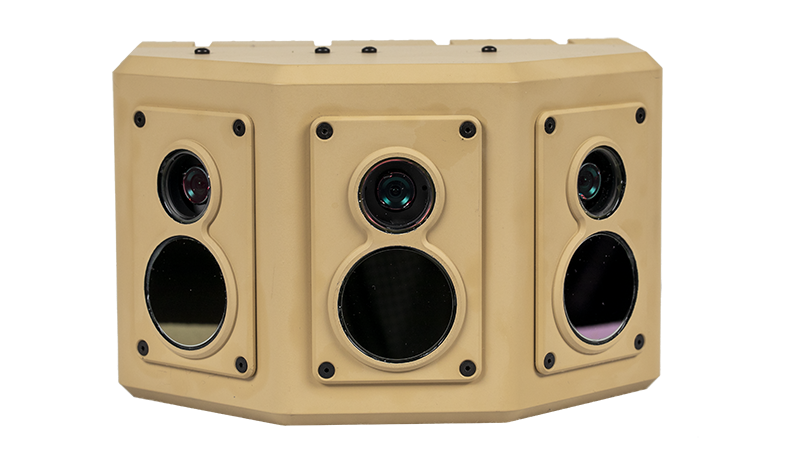 The SUMIT 360 provides seamless EO and IR image composites for 360-degree situational awareness for remote vehicle operations
Open architecture supports Artificial Intelligence to detect and identify objects surrounding vehicle
Based on low-cost technology matured for the automotive industry making this an affordable DVE solution
Photo used with permission from FLIR® Systems, Inc.
FLIR optionally-tethered unmanned aircraft systems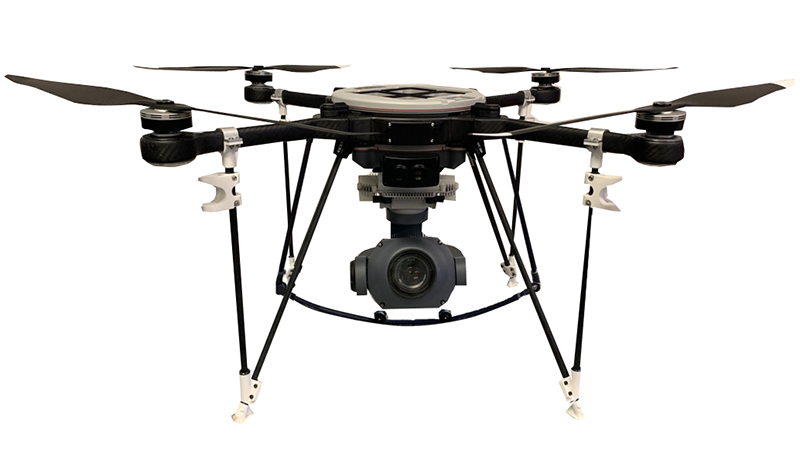 Uses the R80D SkyRaider UAS for persistent flight and target detection and identification
Configurability between tethered and untethered modes enables a user to decide how best to use the system, based on mission needs
Incorporates one of the fastest, most powerful embedded AI computing devices available on an sUAS for target ID at the edge
Photo used with permission from FLIR® Systems, Inc.
FLIR Small Unmanned Ground Vehicle (SUGV)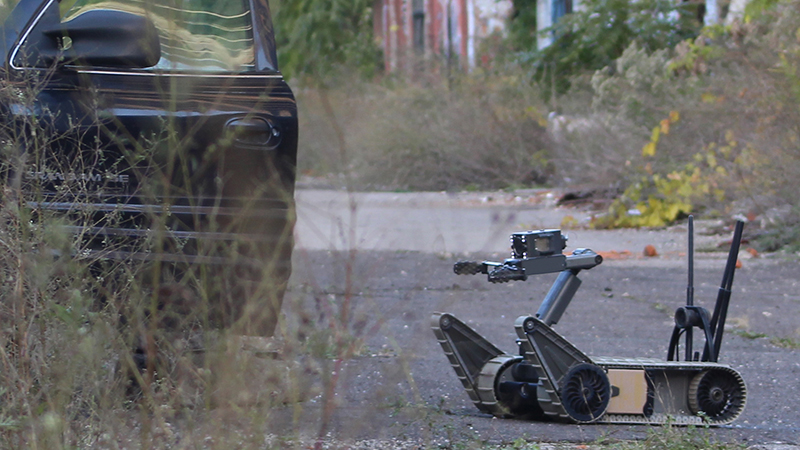 The SUGV robot deploys directly from the M5 to deliver route reconnaissance and target interrogation
With 1000 meter range, the SUGV adds another level of standoff and warning for the warfighter
Photo used with permission from FLIR® Systems, Inc.
FLIR RSTA sensors (gimbal mast)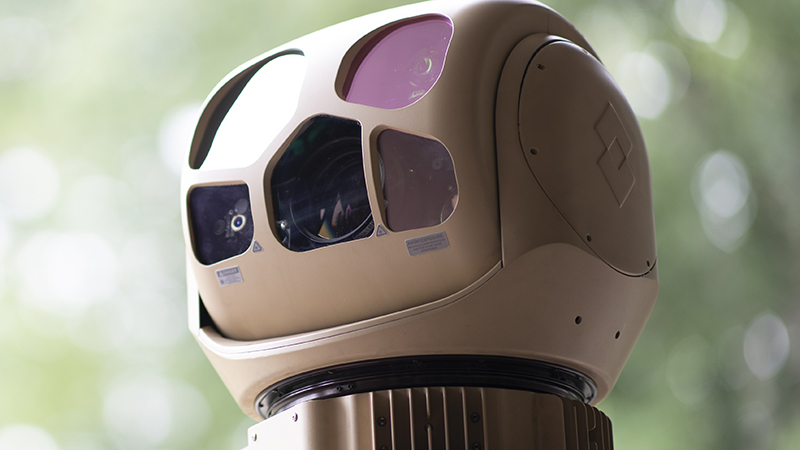 The 280HD gimbal allows operators to really reach out and positively ID threats, providing even greater standoff distance than if using only a tethered UAS
Built-in AI to help identify threats at maximum distance, giving troops a tactical edge
Photo used with permission from FLIR® Systems, Inc.
|   | Medium | LIght |
| --- | --- | --- |
| Combat Weight | 10.5 t | 7.5 t |
| Dimensions (LxWxH) | 234x105x59.5 in | 187x96x59.5 in |
| Speed | 40+ mph | 45+ mph |
| Payload Capacity | 8,000 lb | 3,000 lb |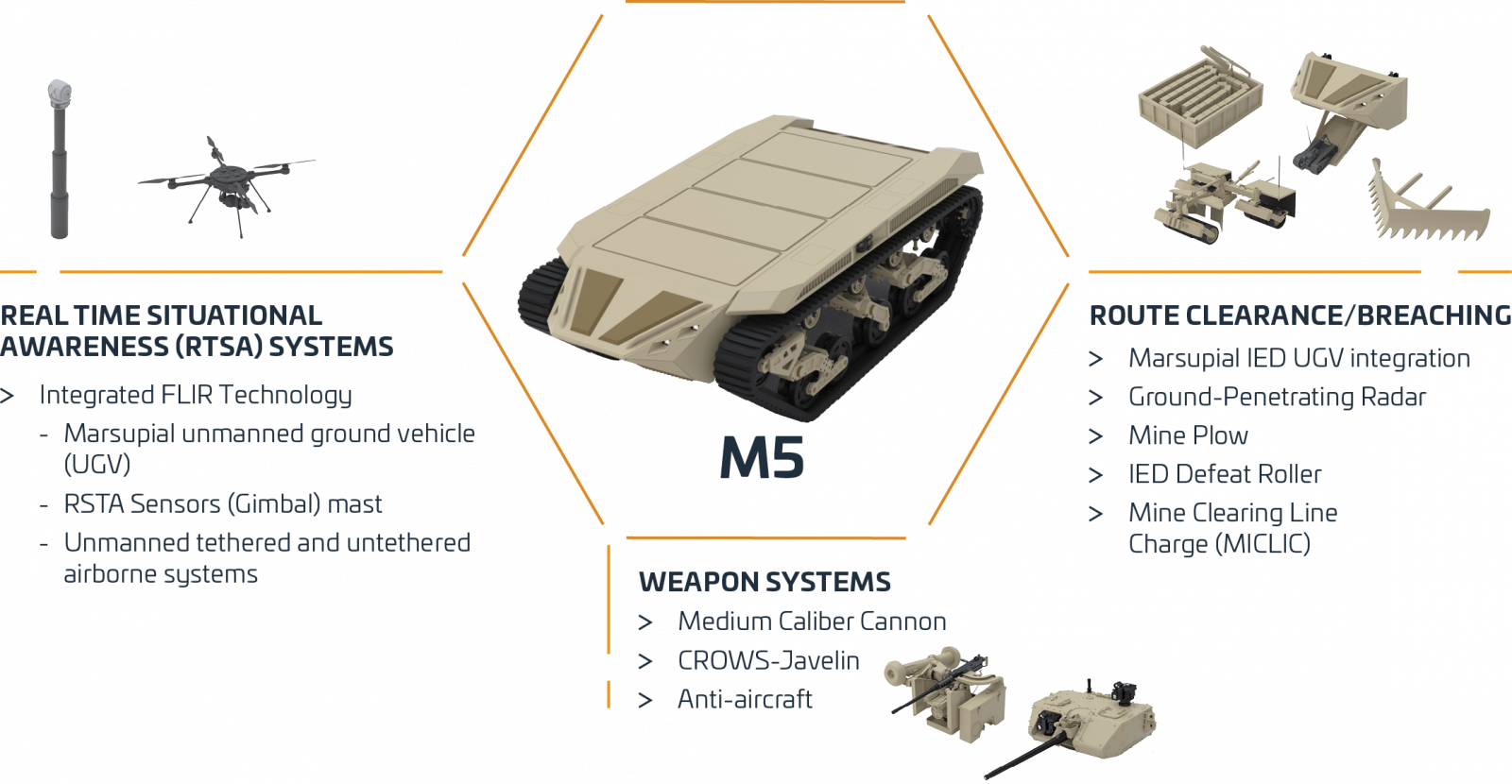 All trademarks are the property of their respective owners.