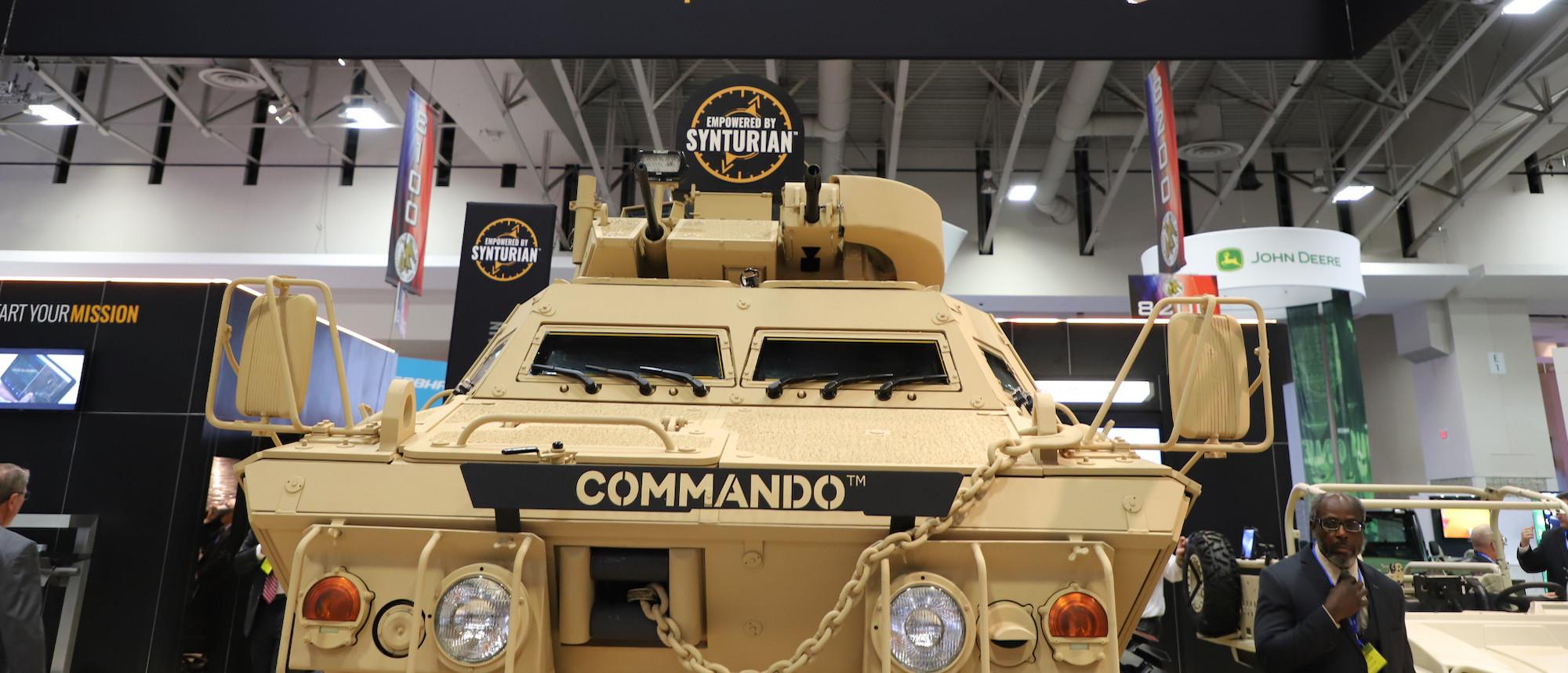 Where in the Booth is Synturian?
Pushing beyond boundaries, Textron Systems' Synturian® family of multi-vehicle control and collaboration technologies empowers situational awareness and informed action. Synturians' modular open architecture and hardware flexibility allows for interfacing with different assets and payloads.
Demonstrating its payload and interface flexibility, Synturian will be shown across the Textron Systems and Bell booths during the Association of the United States Army (AUSA) Annual Meeting. Where in the booth is Synturian?
Textron Systems COMMANDO®: The COMMANDO comprises the best 4x4 armored vehicle on the market, featuring the ultimate package of sustainability, mobility, lethality and survivability.
Textron Systems & Textron Specialized Vehicles HAVOC-M Concept: Combining Textron Systems unmanned experienced and Textron Specialized Vehicles elite vehicles, the sister companies have collaborated to create the HAVOC-M Concept.
Bell V-247: The Bell V-247 Vigilant unmanned system will combine unparalleled capability with unprecedented flexibility to execute a wide array of missions, including ISR, escort, or persistent fire missions.
Stop by the Textron Systems and Bell booths, #8126 and #8227, to get a firsthand look at Synturian across the platforms.