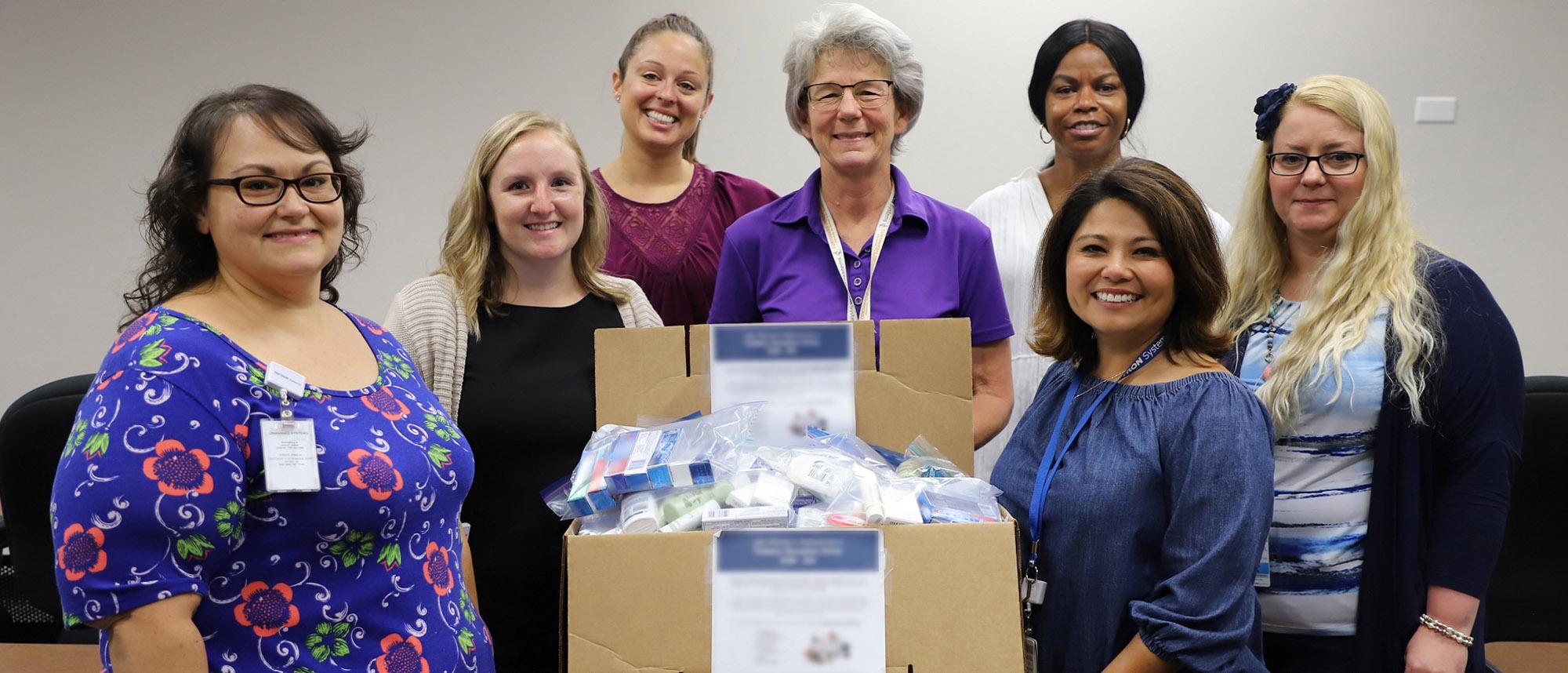 Textron Systems' Maryland-Based Women's Network Gives Back to Our Local Community
At Textron Systems, we continuously strive to unite employees and strengthen our community ties through philanthropy and volunteerism. We prioritize these relationships and focus our efforts to positively impact those around us. Recently, our Hunt Valley, Md., Women's Network came together to facilitate a toiletry donation drive to benefit those in need.
The Women's Network organized and compiled travel-sized toiletries, such as: toothpaste, toothbrushes, deodorant, shampoo, conditioner, soap, mouthwash and more from various donation boxes set up across our Hunt Valley campus. After collecting the donations, members teamed up during lunch to sort and package the donated goods into toiletry care packages.
"It was great to see our employees come together during their personal time to make a meaningful difference in the community. Through our organization's efforts, we were able to donate 116 care packages to a local charity," shared Phoebe Walker, Aftermarket Project Manager and Women's Network Board Member.
These care packages will benefit children and families, people living in poverty, individuals with intellectual disabilities, immigrants and seniors that live in our local communities. The charity's services address immediate needs and prepare individuals for independent, full lives.
The Textron Systems Women's Network provides employees with stimulating opportunities to grow both professionally and personally. Mariah Pulver, Senior Event and Tradeshow Specialist and Women's Network Board Member said, "The Women's Network is an employee resource group dedicated to helping our employees expand their network and quality of life through professional development events and philanthropic opportunities. The group not only allows individuals to create meaningful relationships with co-workers across the business, but also encourages employees to make a difference in our local communities."
We know success comes from talented and innovative employees who are deeply connected to their local communities. Walker said, "By continuing our efforts as an organization, we illustrate that we are all in it together.