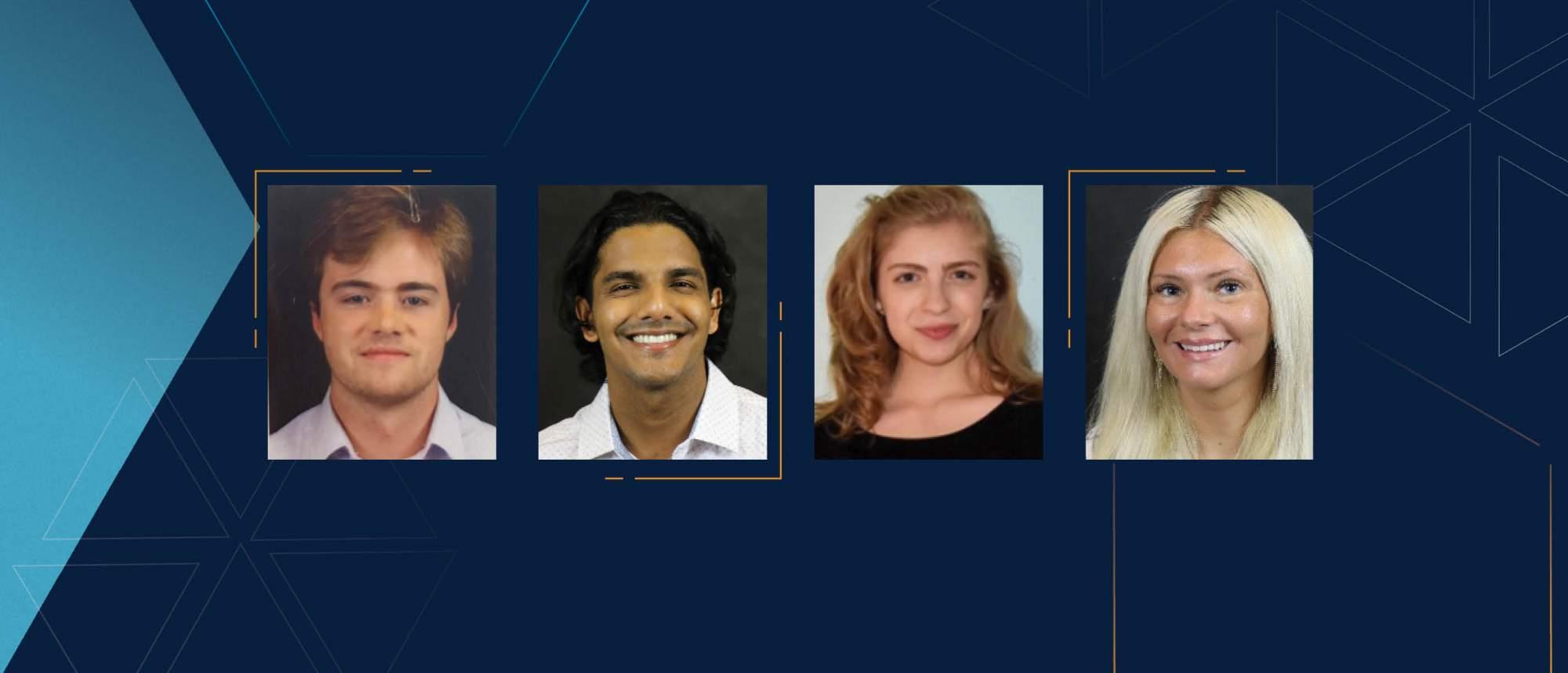 National Intern Day 2022
National Intern Day is a day dedicated to the future leaders of our workforce – our interns. On this year's National Intern Day, we recognize and thank our current interns for the contributions they make to our organization. Through the Textron Systems internship program, students have the opportunity to gain experience across the business, collaborating with a variety of functions through meaningful projects and assignments.
This year, our interns started their internships on May 31, and with a 10-week program ahead of them, they got right to work-- diving into all things Textron Systems.
"Because of the specific timeframe of the internship, interns can provide focused support on important projects as well as present fresh, unique ideas, leading to diversity of thought," said Kate, Vice President, Global Contracts.
Kate also began her career with Textron as an intern and has had the opportunity to work at multiple sites across the enterprise.
"I started as a Contracts intern with Textron Aviation and over my career, I've worked full-time for Textron Aviation in Wichita, Land and Sea in Slidell, Louisiana, and Air and Contracts in Hunt Valley, Maryland," said Kate, who presently sits in Hunt Valley.
In May, we welcomed a total of 145 interns across 10 of our sites. Read below to learn more about the rewarding projects a few of them worked on this summer:
Meet Our Interns
Pranav is an Electrical Test Engineer Intern and a rising senior at The Georgia Institute of Technology. He has been working to improve the designs for key components and parts used across our products. He's enjoyed connecting with other interns and full-time employees as he begins to familiarize himself with the industry.
I've had a fantastic experience so far in the Electronic Systems department and everyone was quick to make me feel at home.
Taylor is a Subcontracts Specialist Intern and a rising senior at Towson University. This summer, Taylor has been involved in creating training guides as well as streamlining the internal supplier lookup process, familiarizing herself with Oracle and its capabilities.
The most valuable piece of advice I've received this summer is don't be afraid to ask questions. Everyone here wants you to succeed, so ask questions if you need guidance or want to be more involved.
Alex is a Manufacturing Engineering Intern and a rising junior at Case Western Reserve University. He's spent his summer designing parts and exploring databases in NX. Additionally, he's been collaborating with other manufacturing engineers to create prototypes for different projects.
This is my first internship, and I felt a lot of pressure to impress my managers. I found out quickly that I learn more from my failures than successes. I have had an amazing support system at Textron and have learned that help is always available if you just ask.
Sophia is a Software Engineer Intern and a rising senior at Boston University. She's spent her summer developing a series of simulation services, improving software validation by eliminating the need to set up hardware to test code. When asked about the best part of her internship, Sophia said it's both the work and the people.
Engineering at Textron Systems is very collaborative, and I could not be successful without my team answering my questions and investing themselves in our mutual development.
To learn more about opportunities with Textron Systems, visit our Careers page.