RS2-H1 Small Ground Robotic Vehicle
RS2 H1 Small Ground Robotic Vehicle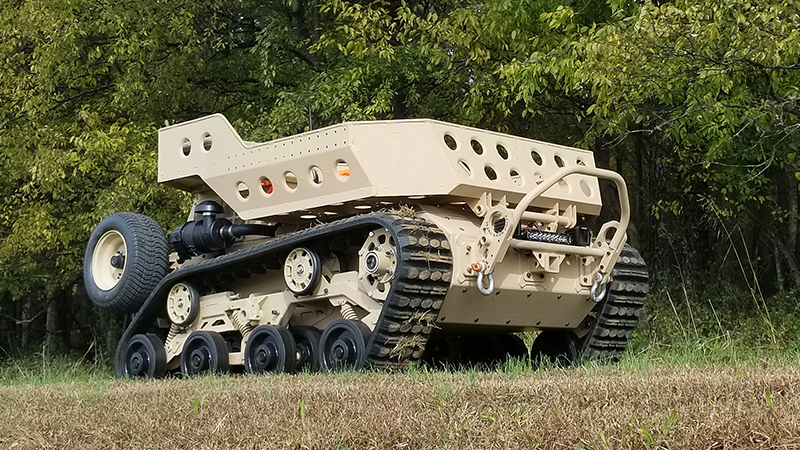 Textron Systems has joined forces with Howe & Howe Technologies to develop and refine an advanced Small Ground Robotic Vehicle. By combining Howe & Howe Technologies' robotic ground vehicle experience with Textron Systems' expertise in manufacturing and autonomy, it is an ideal platform for multiple missions.
The Small Ground Robotic Vehicle is a high torque, hybrid diesel-electric drive, tracked vehicle designed to operate in the toughest of terrains while offering unprecedented endurance, reliability and mobility. It has a zero-turn radius and is capable of maneuvering through complex and confined locations. The modular design of this system and its low-profile base platform allows integration of numerous mission packages including an improvised explosive device defeat rake, counter unmanned aircraft systems, remote weapons systems and "follow-me" autonomous control. Capable of offloading up to 4 kilowatts of power for mission critical equipment, this platform goes above and beyond, providing unmatched versatility and dependability to soldiers where they need it. 
As original disruptors in ground-breaking robotics, Howe & Howe's proven technology allows for a variety of mission sets, ranging from military to civilian use. Sharing this vehicle's core technology, the Thermite™ is an innovative, firefighting robot that provides the fire-fighting community with new capabilities.