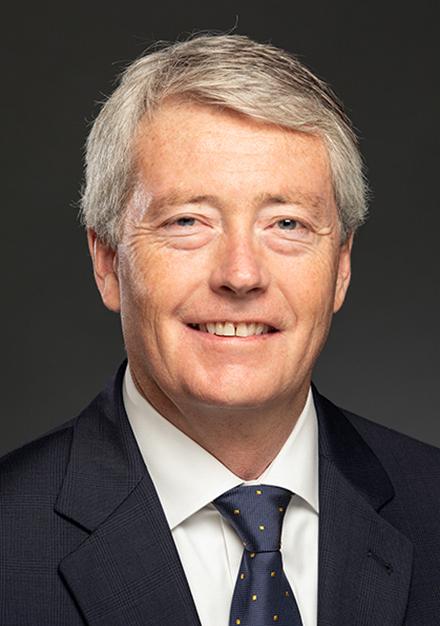 Henry Finneral is Senior Vice President of Textron Systems' Weapon Systems business, as well as a member of the Textron Systems Executive Leadership Team. In this role, he is responsible for setting the business strategy and leading the development of advanced weapon technology and all weapons-focused programs within the business segment.
Previously, Finneral served as Senior Vice President and General Manager of Textron Systems' Marine & Land Systems business, where he was responsible for setting a strategic path for both marine- and land-focused business segments. Prior to that, Finneral spent three years as the Vice President, Tactical Unmanned Aircraft Systems (TUAS) for Textron Systems Unmanned Systems, where he was responsible for managing the Shadow® RQ-7B TUAS business line including domestic programs for the U.S. Army and U.S. Marine Corps, as well as international programs in Italy, Sweden and Australia. During this time, Finneral led the introduction of the latest all digital, wide bandwidth, enhanced Shadow v2 Tactical Common Data Link (TCDL) configuration to the U.S. Army's TUAS fleet.
Prior to joining Textron Systems Unmanned Systems, Finneral spent 28 years at Textron Systems Weapon & Sensor Systems, where he last served as Vice President of Advanced Weapons. While in this role, Finneral was responsible for multiple advanced technology programs and all internal research and development projects for the division. Prior to this role, Finneral held multiple leadership positions within the organization within engineering and program management.
Finneral received a Bachelor of Science in Mechanical Engineering from the University of Massachusetts and a Master of Science in Mechanical Engineering from Tufts University. He is a certified Six Sigma Green Belt and a two-time recipient of Textron's Distinguished Performance Award. Finneral is also an Excalibur Award Winner, the highest award bestowed annually for performance excellence.