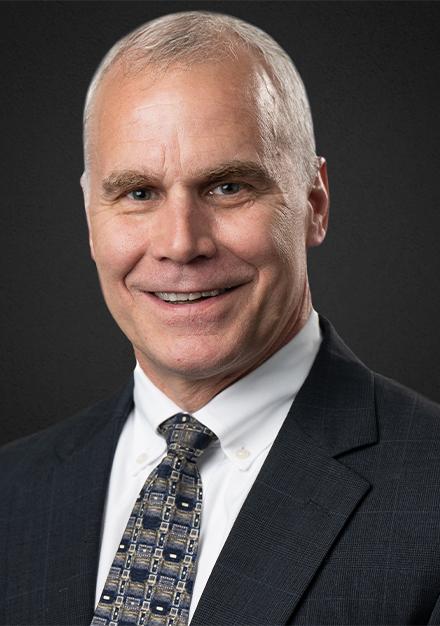 David A. Phillips is Senior Vice President of Textron Systems' Land and Sea Systems businesses, as well as a member of the Textron Systems Executive Leadership Team. In this role, he sets the strategic path for our land- and sea-focused business segments and leads the execution of key programs. Land and Sea Systems design, build and support advanced ground vehicle systems and non-traditional surface craft with a focus on engineering state-of-the-art capabilities. These products are used by the U.S. and allied nations, as well as civilian entities around the globe.
Prior to assuming his current position, Phillips served as Senior Vice President & General Manager of Unmanned Systems where he led teams responsible for designing, delivering, manufacturing, fielding and supporting unmanned systems, associated command and control systems, and next-generation robotics and autonomy technologies. Previously, Phillips was Vice President, Tactical Mission Systems, during which he was responsible for unmanned aircraft system operations, including deployed resources and contractor-owned, contractor-operated (COCO) programs. Phillips joined the Hunt Valley, Md., based organization – then known as AAI Corporation – in 2003 as Director of Armament Programs, and subsequently held various positions of increasing responsibility in Advanced Systems, Business Development and Strategy.
Before joining AAI, Phillips spent 21 years at BAE Systems, formerly United Defense LP, and BMY Combat Systems, where he last served as Director of Artillery Programs for the company's Ground Systems Division. He also served on the Executive Leadership Council for this division, which was responsible for designing, producing, and supporting the M2 Bradley, M109A6 Paladin, M992 Field Artillery Ammunition Supply Vehicle, M88 Hercules, M9 Armored Combat Earthmover and the M113 for the U.S. Army, U.S. Marine Corps, and numerous allied nations. He previously served as program director for the M109A6 Paladin Self-Propelled Howitzer program. Under his leadership, over 1,000 systems were eventually fielded and supported with the U.S. Army and U.S. Army National Guard. Mr. Phillips also served in a number of increasingly responsible engineering and management positions within BAE Systems, United Defense and BMY, all devoted to the development and production of combat vehicle system-related products and technologies.
Phillips holds a Master of Science degree in Engineering Management from The George Washington University, and a Bachelor of Science degree in Chemical Engineering from the University of Alabama. He also is a graduate of the Defense Systems Management College Advanced Program Management curriculum, Textron's Executive Leadership Program at Arizona State University's Thunderbird School of Global Management, and Textron's Senior Executive Leadership Program at Duke University. He is a member of the Navy League of the United States, the Association of Unmanned Vehicle Systems International, the Army Aviation Association of America, the Association of the U.S. Army, the National Defense Industrial Association and the U.S. Army Field Artillery Association.