WE LISTEN. WE ADAPT. WE DELIVER.
We're focused on what modern battle requires, what the Soldier needs and what victory demands for today and tomorrow.
WE LISTEN WE ADAPT WE DELIVER
Team Lynx
Team Lynx, led by American Rheinmetall Vehicles, brings you America's next-generation infantry fighting vehicle (IFV)- the Lynx OMFV. Using Rheinmetall's proven Lynx K41 as the point of departure, the Lynx OMFV is digitally engineered and features a game- changing platform with a modular open systems approach (MOSA).
---
TEXTRON SYSTEMS AND TEAM LYNX

We are an industry leader in unmanned land, surface and air products, services and support for aerospace and defense customers. With manufacturing locations in Louisiana and over 50 years of armored vehicle manufacturing expertise, Textron Systems is the U.S. based manufacturer for Team Lynx.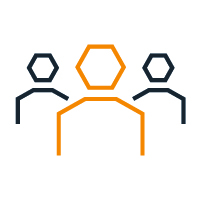 Textron Systems is proud to manufacture vehicles that support and protect our American warfighters.

At our Slidell, Louisiana facility we have
Produced over 10,000 vehicles for more than 15 programs of  record
Gained robotic and systems integration capabilities from current  and previous programs of records across all domains
158,000 sqft of total manufacturing space and 30,000 sqft of warehousing


---