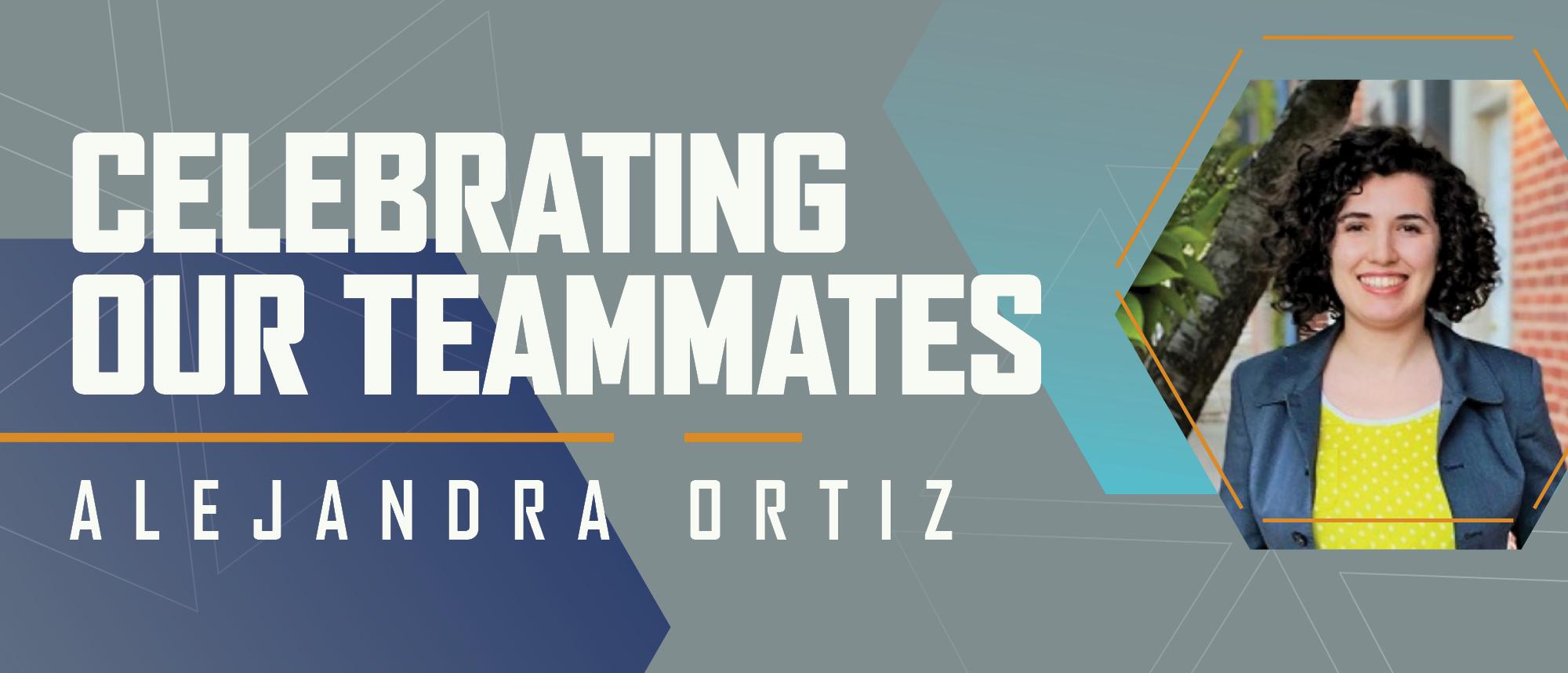 Celebrating Our Teammates: Alejandra Ortiz Honored with Technology Rising Star
Alejandra Ortiz, Electrical Engineer II, was recently honored as a Technology Rising Star by Career Communications Group's Women of Color magazine, Consumers Energy, and General Motors. This award is given to women with less than 15 years in the workforce that are helping form tomorrow's technologies. As a valued member of the Textron Systems team and a dedicated volunteer in her local community, Ortiz shares her career journey, the importance of this recognition, and her passion for bringing science, technology, engineering and math (STEM) to young students.
What drove you to pursue a career in engineering?
ORTIZ: Growing up, I always liked science and math; those subjects made sense to me and were ones I enjoyed. In high school, I didn't have a clear direction for a collegiate course of study, but with guidance from my magnet school's diversity leader and counselors, I began with a focus in computer engineering. However, I quickly realized it wasn't quite the right fit and shifted to explore electrical engineering.
As a visual learner, I loved the hardware-based, hands-on approach to electrical engineering. Since my college was largely focused on science, engineering and architecture, I was surrounded by classmates and sorority sisters that were as motivated as I was; they provided a support system that I leaned on to complete my degree and branch out in STEM-related extracurricular activities and competitions, further helping me narrow my collegiate focus.
Now that I work as an engineer, the opportunity to be in a career that is constantly pushing me to learn, innovate and grow is one I appreciate. At Textron Systems, I have been a part of several teams and become a subject matter expert on a variety of products, giving me the skills I need to quickly tackle steep learning curves to best support my team and our customer.
As a recipient of the Women of Color Technology Rising Star award, what does this recognition mean to you?
ORTIZ: My parents immigrated to the United States close to 40 years ago and have worked incredibly hard to support our family. As a first-generation college student, it's so rewarding to know I'm making the most of their sacrifices and pursuing a career that makes them proud.
I also hope this award is motivating for others. The engineering field is not one that includes many women or those of diverse backgrounds. As a diverse, female engineer, I want my experience and recognition to empower anyone interested in pursuing a career in STEM to do so. This field isn't one that needs to be dominated by men; it will only continue to evolve and progress when we add new voices to the conversation and put their skills and creativity to use.
You are actively involved in your local community through volunteerism and as a mentor to young students in STEM-related activities. What is the importance of bringing STEM to kids at an early age?
ORTIZ: I think getting elementary students involved in STEM activities is the most vital time to do it. At that time in your life, you're figuring out what you like, what you don't like, your personality is really starting to come through and you're open to trying and learning about new things. If you're not exposed to science and math until middle or high school, it could become something you're intimidated by and unwilling to dive into. To me, this concept is similar to playing sports: if a child starts playing soccer in kindergarten, they are much more likely to stick with it and enjoy the game for several years. However, if a child doesn't start playing soccer until high school, they are much less willing to give it a try.
It's this idea that continues to resonate with me as a I work with my mentees. As a STEM volunteer with Baltimore Public Schools, I mentor a small group of Spanish-speaking fifth grade girls. Together, we complete a variety of STEM-related projects together that are educational and help them improve their English-speaking skills. As a child, Spanish was my first language. When I joined the local school system in first grade, I learned English through classes and practical application. As I see my young mentees experience the same challenges, I want them to know that STEM careers are possible for them, too.
Recently, I've noticed a couple of my students that used to struggle bilingually and had a more difficult time grasping new concepts are becoming more confident, lively and competitive. In our small group, we often turn our projects into games with two teams, and seeing my quieter students become active participants is incredibly rewarding.
What advice would you offer to someone new to the workforce?
ORTIZ: While there are so many things I would recommend, here are a few: don't be afraid to ask questions, seek out information and opportunities, and build relationships with your colleagues. While these may sound simple, they will demonstrate to others your willingness to invest in your experience, grow your skill set to become an increasingly valuable employee  and become a trusted member of your team.
Alejandra's drive to use her experience to transform the path and opportunities for the next generation, as well as her talent and capability as an engineer, make her a Rising Star. She will receive her award during the Technology Recognition Luncheon at the 2020 Women of Color STEM Hybrid Conference in October. Congratulations, Alejandra!