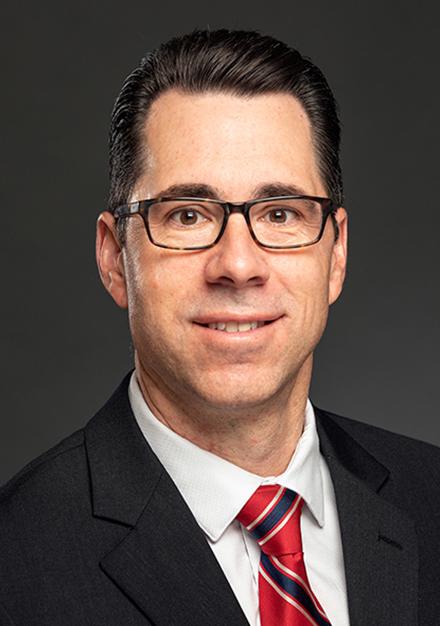 Todd Kackley is vice president and chief information officer for Textron Systems and a member of the Textron Systems Executive Leadership Team. He is responsible for developing and executing a high-performance information technology (IT) and digital strategy in line with the corporate vision, as well as directing day-to-day information systems activities for the organization.
Kackley leads a strong team of professionals and provides strategic information technology leadership along with functional oversight to the information technology organizations within Textron Systems by ensuring the business systems, infrastructure, security and development capabilities are aligned to help support sustained profitable growth.
Prior to assuming this position, Kackley worked at Bell Helicopter as part of the IT leadership team, in the position of director, IT Business Process Integration. In this role, he was responsible for enterprise programs, and led the cross functional stabilization and optimization of key enterprise applications. He also spent a portion of his early Textron career overseeing the enterprise SAP Center of Excellence.
Before his career with Textron, Kackley held various leadership positions spanning an 18-year career in consulting and industry where he focused on IT strategy and enterprise system implementations both nationally and internationally.
Kackley earned a master's degree in business administration from the University of Michigan and a bachelor's degree in business administration from Baker College, graduating Summa Cum Laude. He is a governing body member of the Washington D.C. Evanta CIO Forum and participating member of Oracle's CIO Advisory Board. He also completed Textron's Senior Executive Leadership Programs at Duke University and the University of North Carolina at Chapel Hill Kenan-Flagler Business School.